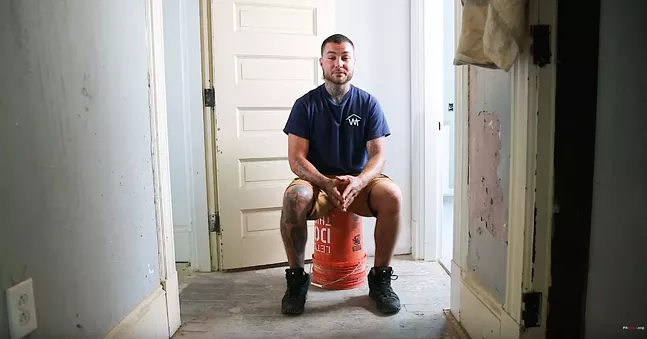 Portrayals of addiction in media often focus on the struggles and tragedy of addiction, but for its 2019 Recovery Month campaign, the Commonwealth Prevention Alliance (CPA) chose to highlight those who have made an impact in their community. The theme: "Anyone can make a difference."
CPA
is a nonprofit organization that provides support and resources to prevention professionals across Pennsylvania, and its
PA Stop
campaign helps educate people about the dangers of drug and alcohol addiction, as well as how to get help for it or help someone who needs it.
"We had been working for the previous four years on providing resources and a state-wide media message that everyone can use that was consistent, based in research, and simple," says CPA executive director Jeff Hanley. "We decided, let's really focus on those people in our communities that are doing something that they feel can be beneficial — it could be for their family, for a friend, for employees."
One way CPA is spreading that message is by documenting stories of people who have made a difference or have been impacted by the difference someone else has made in their lives. PA Stop made a short film highlighting the story of Westmoreland County resident Jake, who needed a way out of his job, where his coworkers were using and making it more difficult for him to stay focused on recovery after spending time in jail.
"Being a felon ... it's kinda hard to get a good job, especially with drug court, having to pee every day," Jake says in the video.
He eventually got a job through his sponsor and describes the comfort of having an employer who is also in recovery. "I just couldn't believe I had an employer in recovery," he says. "It was like a blessing. It was probably the most positive thing that could've happened to me."
CPA works to provide resources to employees, including information for how employers can create a drug-free workplace and downloadable materials to hang in break rooms.
"[The opioid epidemic] really opens some eyes to some employers who realize they may have someone in their company who is struggling," says Hanley. "We do encourage employers to look at employee assistance programs and to help and support those people in any way possible, that recovery is something that is possible and it does happen."
Hanley adds that it's important to keep these stories of addiction and recovery in mind throughout the year, not just during Recovery Month.
"I think that's what's so nice about this campaign. It's an annual campaign, it's not something that's gonna go away because Recovery Month [ends]," he says. "We don't necessarily always have really good positive stories and sometimes the negative stories are the ones that get the spotlight, but we want folks to know that there are folks making a difference."