Jason Baldinger, poet and mainstay of the Pittsburgh literary scene
Bill Peduto finally decides that a minimum-wage increase would better serve the residents of Pittsburgh, and pushes through an increase to $12 hourly. Most of the city's writers breathe a sigh of relief, secure that for the first time in a decade, they don't have to decide between eating and paying their rent.
The Pittsburgh Pirates end a 36-year drought with a World Series win! In the last weekend of the season, they secure the division over the Cardinals and skip the wild-card game. They take down the Cards in the division series and the Dodgers in the NL championship series. They meet the Orioles in a much-delayed rematch of 1979 and win the series in six games. All four pierogies are arrested for streaking across the Roberto Clemente Bridge in the aftermath.
State Rep. Ed Gainey
I think we'll pass medical-marijuana next year. I think both sides — the Democrats and Republicans — are on board with helping these families. I think the myths out there are coming to an end. There's enough evidence that says this will help families.
Linda Lane, Pittsburgh Public Schools Superintendent
My prediction is that over 100 nonprofits, city organizations and supporters of public schools in Pittsburgh will come together in 2015 to develop a model for collective impact to make this a better city to support our children.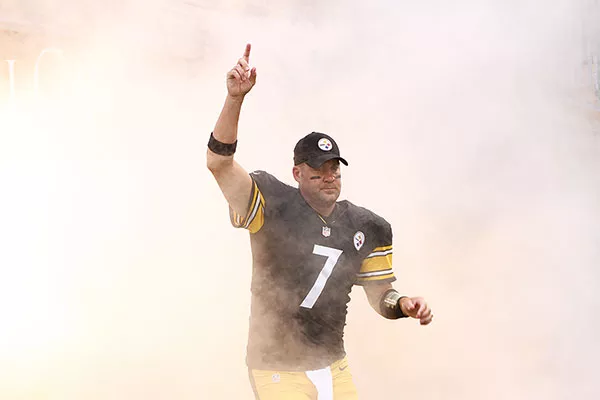 Dejan Kovacevic, columnist, DKonPittsburghSports.com, on Pittsburgh sports in 2015:
Our city's sports fans once again will experience a year in which the Steelers, Penguins and Pirates all will be contenders. Our city's sports fans once again will enjoy watching at least two legit MVP candidates on each team: Ben Roethlisberger, Le'Veon Bell, Sidney Crosby, Evgeni Malkin, Andrew McCutchen and Josh Harrison. Our city's sports fans once again will know across-the-board success, from the team and individual standpoints, at a scale perhaps unmatched in North America. And man, will we be ticked off about it. We'll complain, we'll curse, we'll stomp out of the stadium or arena early, we'll toss the remote across the living room, and, only if we're feeling generous, we'll spare the poor dog. We'll blame Todd Haley for all that goes awry. Or Marc-Andre Fleury. Or Bob Nutting. We'll "obviously" groan at every Mike Tomlin cliché, we'll point back to Dan Bylsma for everything Mike Johnston butchers, and we'll second-guess every bullpen guy summoned by Clint Hurdle ... but only after the home run is given up, of course. We'll focus not nearly as much on our own triumphs as on the collectively blissful misery of the Ravens, Flyers and Brewers. And Harbaughs — all the Harbaughs. We'll tear into NFL commissioner Roger Goodell because he hates us, NHL referees because they really hate us and Major League Baseball's lack of a salary cap that might as well hate us. It's who we are. And hey, maybe it's why we're pretty good at this stuff.
Erin Ninehouser, Pennsylvania Health Access Network
While outgoing Gov. Tom Corbett finally succumbed to pressure from advocates, hospitals, and members of his own party to stop blocking the Affordable Care Act's Medicaid Expansion, his alternative — Healthy PA — comes with extra expense, new layers of bureaucracy, and severe benefit cuts for Pennsylvania's most vulnerable citizens. We expect this unnecessarily complex and costly system to be dismantled by incoming Gov. Tom Wolf.
Matthew Newton, writer and journalist 
With its influx of pioneers, prospectors and speculators in recent years, Pittsburgh has quickly become the Wild West of the Rust Belt, with every variety of schemer and huckster hoping to strike gold during the city's current state of post-industrial prosperity. Amid the hordes of row-house flippers, digital evangelists and would-be restaurateurs, however, a more troubling reality continues to emerge — the yawning class divide between the haves and the have-nots.
Brett Kashmere, director of From Deep, a recent film about the intertwined cultures of basketball, race and hip hop
Not since the 1960s have we seen professional athletes express their political opinions so prominently. 2015 will mark a continuation of this synergy between sports and the struggle for social justice — a clear rejection of the repressive "shut up and play" attitude that has pervaded American sports (and entertainment) for the past several decades.
Grace Miller, Beers of the Burgh co-founder
There'll be a few new breweries, and we'll see some old favorites expanding. There are a number of specialty breweries pretty well established here, and I'm hoping to see people embrace a wider variety of styles. It'll be great to see how all these local brewers are able to work together to really put Pittsburgh craft beer on the map. 
Jeff Betten, owner, Wild Kindness Records: 
An ascendant indie pop/rock scene will redefine Pittsburgh's image throughout the world. Footage from a local gig will be used as a cutaway during the Steelers 2015 Monday Night Football appearance in lieu of the usual shot of a Primanti's sandwich.
Cindy Howes, Morning Mix host, 91.3 FM WYEP
I predict even more artists and musicians choosing to live in Pittsburgh, further securing the city as a hub for creativity. Streaming music services will be taken to task and forced to re-evaluate how they compensate artists for their work. (Thank you Erin Mckeown, David Lowery, Billy Bragg, Taylor Swift, Aloe Blacc.) Also, maybe they will cancel The Voice, finally (apologies to Chris Jamison)? 
— Compiled by Al Hoff, Andy Mulkerin, Ashley Murray, Rebecca Nuttall, Bill O'Driscoll, Margaret Welsh and Alex Zimmerman