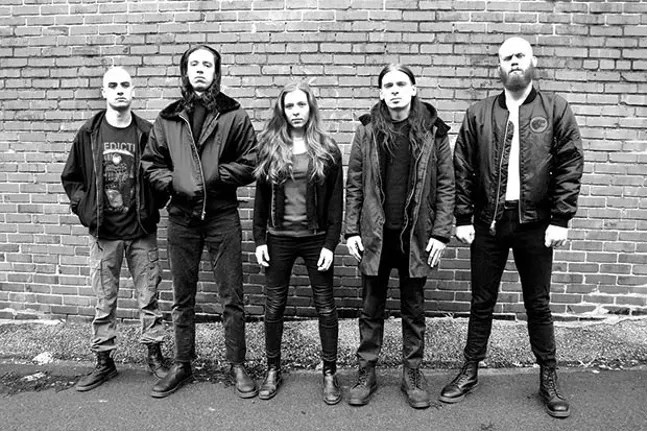 Last year, Empire Music in Mount Lebanon announced the opening of its Fender Custom Shop Room. This year, Fender is taking the music store to the next level with the launch of a first-of-its-kind shopping space.
Thursday marks the opening of Empire Music's new Shop in Shop retail experience. The Fender area features interactive kiosks and a demo zone where musicians can test out Fender gear and equipment and use the Fender Play digital learning app. The aim is to help players of every skillset freely choose their next Fender guitar, spark creativity, and further connect Fender with the community.



Fender Shop in Shop Grand Opening with Code Orange. Thu., Oct. 25. 3-6 p.m. Empire Music. 719 Washington Rd., Mt. Lebanon.
To kick off the premiere of Shop in Shop, Empire Music and Fender are celebrating with live music and an array of prizes. Starting at 3 p.m., the first 25 guests will receive a custom embroidered guitar strap. For guests, number 26 and beyond, there's an interactive scavenger hunt featuring prizes like a signed Taking Back Sunday guitar, signed Albert Hammond Jr. guitar, or a signed guitar and vinyl from local rock band Code Orange, who will also be conducting a meet-and-greet.
Fender launched the concept for Shop in Shop earlier this year, and Empire Music's shop is the ninth of its kind in North America. At the end of 2018, there will be ten fixtures open.