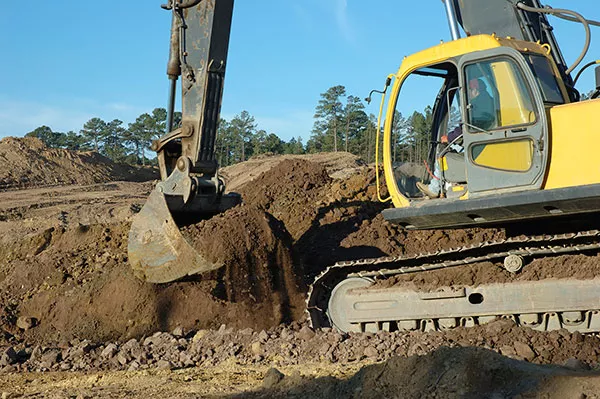 A few times a week, Stephanie Schott attends a "New Moms Coffee" group connected to her 13-month-old son's pediatrician's office.
"It's a moms' group where moms with babies 1 year old and younger can go," Schott says. "There's even prenatal classes, yoga classes. It's basically a meet-up place for families and moms."
KidsPlus Pediatrics and The Well meeting place are located in Greenfield, just under a tenth of a mile from the Beechwood Boulevard Bridge (commonly referred to as the Greenfield Bridge), and just down the street from Schott's home. The bridge is slated for demolition next winter. The parkway beneath will close for five days between Christmas and New Year's. Construction of a new bridge is set to last until winter 2017.
"I'm not really knowledgeable on the subject [of bridge construction]. I just know that I heard other moms talking about pollution and greener machinery," says the former reading specialist turned stay-at-home mom. And now she's worried.
What Schott's referring to is the use of cleaner heavy-construction equipment, which is being ushered in by stricter U.S. Environmental Protection Agency standards. Though the standards on off-road diesel equipment, like construction machinery, have been getting more stringent for several years, older models can be grandfathered in.
"I'm concerned about [my son] breathing in all the chemicals from the machinery running all day," Schott says.
With good reason. Construction and demolition can create particulate matter as well as the gasses that these particles form in the atmosphere, like sulfur dioxide and nitrogen oxides. According to the American Lung Association and the EPA, such pollutants cause early death (even from short-term exposure), cardiovascular and respiratory harm, cancer, and reproductive and development issues. Among the most vulnerable populations are infants, children and teens. New maps measuring air quality from Carnegie Mellon University's Center for Atmospheric Particle Studies show that proximity to diesel vehicles is a huge factor in exposure to air pollutants.
A law passed by Pittsburgh City Council in 2011 has the potential to make construction sites on big projects cleaner. But whether it will be enforced for the Greenfield Bridge project — a $16 million venture jointly funded by the federal and state governments, for which the city is kicking in $800,000 — is still unanswered.
"We're putting this into action here, and it takes time," says Grant Ervin, the city's sustainability manager.
The legislation, called the Clean Air Act 2010, requires city-hired contractors to use ultra-low-sulfur diesel fuel and retrofit technology on projects costing more than $2.5 million — up from $1 million in an earlier version of the bill — when the city subsidizes $250,000 or more of the project.
Though the law has been in place for more than three years — its provisions incrementally phased in — it hasn't been applied. Ervin says that's because there hasn't been a project under the new administration's watch that has fit the criteria. And, he adds, the law needs to be modernized. He says amending the law is a three-part strategy that requires: better identifying which department will enforce the law; modernizing the city's own fleet, like street-sweepers and salt trucks; and restructuring some of the ordinance's language.
"The goal isn't to confuse people or to be punitive, but to create compliances and apply cleaner equipment to the construction process," Ervin says. "That helps everybody, helps workers on site, people adjacent to the project, helps the city address air quality. We're not trying to create a difficult, cumbersome process; everybody should win."
The Group Against Smog and Pollution (GASP), a key local advocate for the law, says it is following the amendment process closely.
"I think they're making a sincere effort to figure out the best way to make it clearer," says Rachel Filippini, executive director of GASP. "While the Greenfield Bridge project would be a project this would make sense for, there's been quite a few projects in the last few years that would have also benefitted from this."
Filippini's disappointment reaches back to the previous administration's failure to enforce the law. The story was the same then: The law needs to be rewritten.
Ervin said on March 6 that over the next several weeks, the city will work hard to complete analysis of the ordinance and begin preparing reforms to present to city council.
"What we're looking at are projects going forward as being a priority," Ervin says. "Whether or not we're able to apply the ordinance to the Greenfield Bridge remains to be seen, and we're going to have to talk to PennDOT about it. The answer to the question is simply maybe."
Meanwhile, Stephanie Schott is hoping for the best.
"I just hope that whatever the greener machinery is, it will be used. I just hope that whoever is in charge will make that decision," she says.