As you can see from this week's covers (collect all four!), some kids are just natural rock stars. Which makes sense: It's easier to learn to play drums when you're 12 than when you're 32. Plus, with a more limited awareness of the larger musical landscape, artistic risks are slightly less frightening. As Rock School Pittsburgh founder Eric Brockschmidt puts it, "We get older and realize that we have to be more conscious of what the outside world thinks of us. A kid isn't thinking about that stuff. They're just worried about going up there and not messing up."
In this issue, we'll explore the surprisingly diverse selection of rock camps this city has to offer: Maybe you have a budding rock star in your life who just needs a push in the right direction. (They can thank you later by using their royalty money to buy you a house ... or at least hook you up with backstage passes.)
Too old for camp? This issue also offers songwriting advice from local musicians; a real, live tour diary offering a glimpse of life on the road; and a guide for when you're done writing and ready to record — handy for artists of all ages. You can also learn what some notable locals are listening to when they've got the headphones on.
—Margaret Welsh
CP COVERS NEXT TO ALBUM COVERS:
COVER ALBUM PHOTO CREDITS: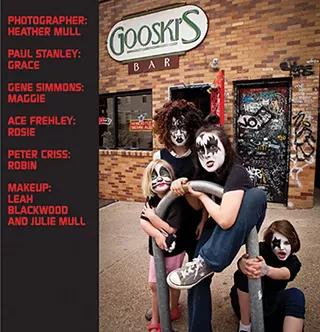 "Dynasty" by KISS
Photographer: Heather Mull
Paul Stanley: Grace
Gene Simmons: Maggie
Ace Frehley: Rosie
Peter Criss: Robin
Makeup: Leah Blackwood and Julie Mull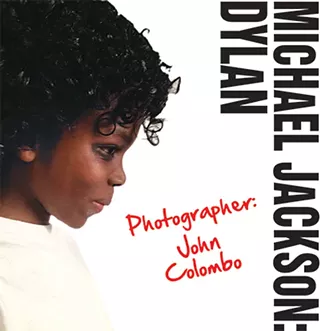 "Bad" by Michael Jackson
Photographer: John Colombo
Michael Jackson: Dylan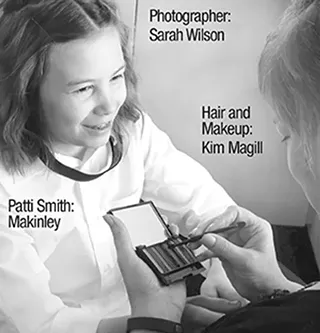 "Horses" by Patti Smith
Photographer: Sarah Wilson
Patti Smith: Makinley
Hair and makeup: Kim Magill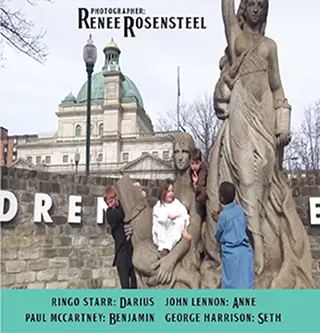 "Abbey Road" by The Beatles
Photographer: Renee Rosensteel
George Harrison: Seth
Paul McCartney: Benjamin
Ringo Starr: Darius
John Lennon: Anne