It's a Bird, It's a Plane, It's … VR

Fly through a Jurassic landscape like an ancient bird. Birdly, the National Aviary's virtual reality flight simulator, transforms humans into a pterosaur, where you can soar past waterfalls and dinosaurs. The virtual reality responds to body in real time to simulate flight. 700 Arch St., North Side. www.aviary.org
Piping Hot Memes
In a country as divided as this one, there are at least two things people can agree are necessary: pizza and memes. Better yet, memes about pizza! The Instagram account @Pittsburghpizzamemes (www.instagram.com/pittsburghpizzamemes) posts Pittsburgh-specific memes about pizza, but occasionally memes about local politics and celebrities. In one post, the account made a fake Pittsburgh City Paper Best Of plaque, awarded to Red Baron frozen pizza at ShurSave. Get 'em while they're hot!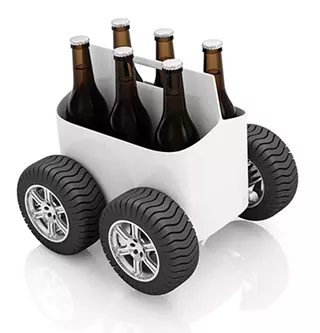 Beer to Go
Need that beer to go? Some of Pittsburgh's beer distributors will let you go through the drive-thru lane. There's Brookline Beer Distributor in Brookline and Sudz Brew Thru Beer Distributor in Homewood West, as well as McTighe's Drive Thru Beer Distributor in Glenshaw, a short drive from the city. Though Pennsylvania's open container law means customers can't crack their wares open until reaching home, the convenience of the drive-thru means they'll get there that much sooner.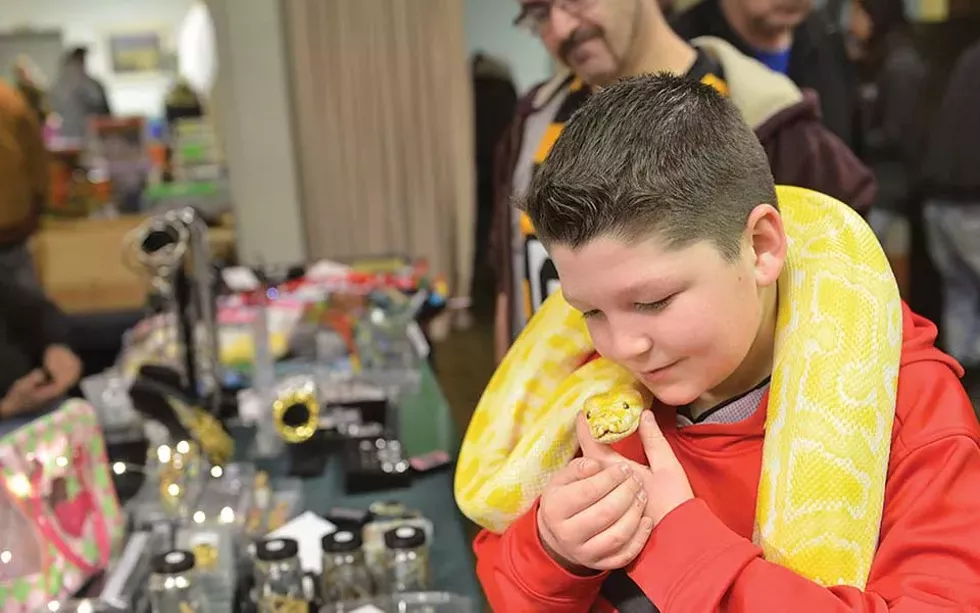 Ssssssshow and Tell
It's easy to see reptiles at the zoo, the aquarium, or even your own backyard. But rarely is it possible to see as many at one time as at the Pittsburgh Reptile Sale and Show (pghreptileshow.com) at the Harmar House. The monthly event features thousands of animals, including snakes, turtles, birds, frogs, turtles, mice (live and frozen) and more. 9 a.m.-3 p.m. 1321 Freeport Road, Cheswick.
Take Me to the River Beach

Neville Island bar and bowling alley Paradise Island Bowl & Beach (www.paradiseislandbowl.com) describes itself as "Pittsburgh's most exotic bowling center, on the shore of the island." And they're not wrong. The bar has a full bowling alley, as well as a riverside beach complete with tiki torches, a bar, and sand to wiggle your toes in. There's even a sand volleyball league and a place to dock boats. 4601 Grand Ave., Neville Island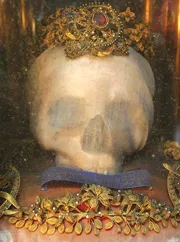 Divine Dentistry
The reliquary at St. Anthony's Chapel (www.stanthonyschapel.org) in Troy Hill is home to the second largest collection of catholic relics in the world (first place goes to ... the Vatican). The story of how Pittsburgh landed this treasure trove is long and fascinating and worth hearing in completion during a tour. Some of the most stunning relics include a thorn from the Crown of Thorns, partial skull fragments from several saints, and St. Anthony's actual tooth. Open 1-4 p.m., Sat.-Thu. 1704 Harpster St., North Side




Meet New Meat

Strip District Meats is the city's prime spot for exotic meats. Ostrich comes in steaks, python is coiled into spring rolls, and kangaroo is cut into filets. Test your mettle with alligator andouille and ground camel, or just stick to the selection of "normal" meats. 2123 Penn Ave., Strip District. www.stripdistrictmeats.com
Off the Track

Most know of Pittsburgh's Rivers Casino (www.riverscasino.com), right on the Allegheny River, where many a night of gambling, dining, and entertainment can be had. But betting folks looking for a trip back in time need only travel up the road to Meadows Harmar. You're likely to find a room full of smoking yinzers yelling at a hodgepodge of TV screens as they toss back a few cold ones and wager on ponies at this unique off-track betting spot. 1 Anchor Drive, Harmar. www.meadowsgaming.com/racing/racing


Theme Night
South Side has more to offer than just regular bars — some of them are themed! Feeling spooky year round? Check out Jekyl and Hyde (www.facebook.com/jekylhydesouthside), a Halloween-themed bar where every cocktail comes with plastic fangs. Like to bike? Over The Bar Bicycle Cafe (www.otbbicyclecafe.com) is decorated floor-to-ceiling with murals, upcycled bike gears, wheels, and entire bike frames. For the inner child (who can legally drink), Bar11 (www.facebook.com/pittsburghsouthside) offers candy necklaces and fun little toys with the purchase of a drink.
Screen Under the Stars

Dependable Drive-In (www.dependabledrivein.com) is a four-screen outdoor theater that shows movies year round, so the whole family always has a place to see new releases under the stars. Pack up the car and head over for a regular double-feature, or make the trip for one of its special events. There are also plenty of tasty treats at the snack bar, including classics like popcorn, nachos, and cold drinks, as well as a full menu of hot food items and frozen goodies. 549 Moon Clinton Road, Moon Township
Wholesome Adult Games
Play is an essential act for everyone, not just kids. City of Play (www.cityofplay.org) aims to create more opportunities for adults to interact with one another and have fun in an urban environment with its pop-up play events. Offering a variety of game play options, including life-size board games, dodgeball, immersive theater, and more, City of Play shows up for public gatherings, neighborhoods, workplaces, festivals, and private groups.