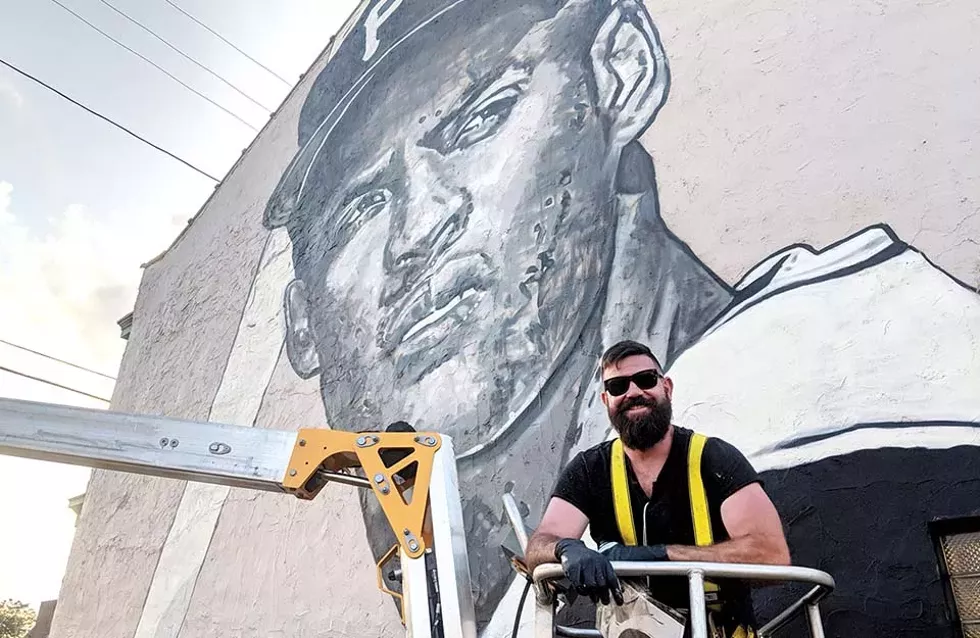 Sports N'Art
Fans of street art will be happy to discover more of it popping up around town, with area businesses hiring artists to make the city more colorful than ever. Pittsburgh artist Jeremy Raymer (www.jmraymer.com) has combined the fad with one of the city's other great loves: sports. Explore the city with a tour of the artist's sports murals, from a huge painting of iconic Pirates superstar Roberto Clemente in Troy Hill to Steelers great Troy Polamalu and Penguins captain Sidney Crosby in the Strip District. His website includes a map to all of his murals, including non-sports related pieces.
Christmas in July
Try to find an empty space on the wall at Bob's Garage — we dare you. This iconic dive bar is covered wall-to-wall in festive lights and decorations year round. During the holidays, the bar is a seasonal sensory overload in Christmas lights or St. Patrick's Day ornaments, and in summer, decor goes South, diving into the tropics. 1372 Freeport Road, Blawnox. Search Facebook for "Bob's Garage"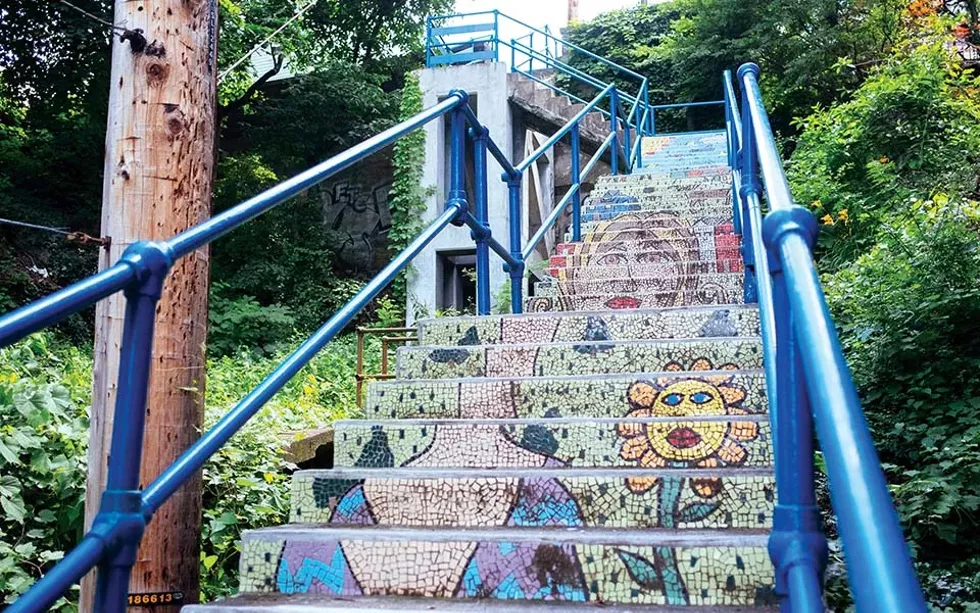 Step It Up
Pittsburgh is home to hundreds of public steps (more than any other city in the U.S.) helping people navigate its many hills and inclines. In the South Side Slopes (www.southsideslopes.org), a neighbor-driven public art project brightens up the risers of the Oakley Street steps with a mosaic tile image. At the bottom, you can see an entire scene depicting animals, houses, plants, and people. Check out the mosaic on your own or during one of the South Side Slopes StepTrek urban hike events. 27th and Josephine St., South Side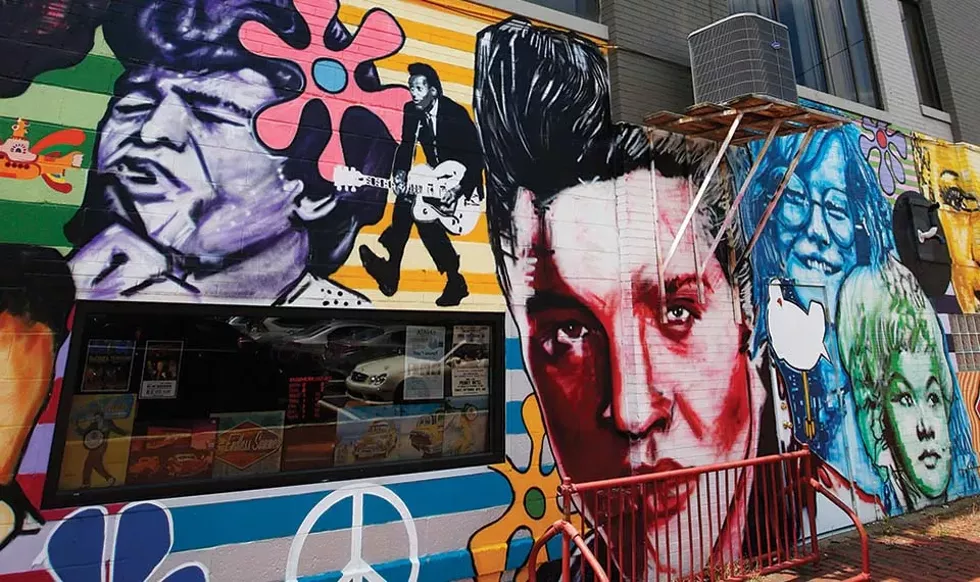 Rock 'n' Roll Hall
Johnny Angel is a local rock musician whose career has spanned over 50 years. Angel currently plays with his band Johnny Angel and the Halos, a group that performs music from the '60s and '70s. Throughout the years, Angel collected plenty of memorabilia from shows and other experiences in the music business. He showcases his many pieces of musical history at Johnny Angel's Ginchy Stuff (www.jaginchystuff.com), his free museum and store on the North Side. 1800 Preble Ave., North Side


Home Sweet Home
Take some time to explore the Troy Hill Art Houses (www.troyhillarthouses.com), a series of homebound art installations commissioned by Pittsburgh collector Evan Mirapaul. The art houses are private works open to curious strangers by appointment. Examples include the "La Hütte Royal" (or "The Royal Hut") and "Kunzhaus," two houses on Rialto Street showcasing the work of their respective artists, Thorsten Brinkmann and Robert Kuśmirowski.
Godly Garden
The largest biblical garden in North America is right here in Shadyside. Rodef Shalom Biblical Botanical Garden (www.rodefshalom.org) features a third of an acre of natural beauty, including a waterfall, a stream, and representations of biblical places such as River Jordan, Lake Galilee, and the Dead Sea. The free garden also boasts more than 100 different types of plants on display, each labeled with bible verses. 4905 Fifth Ave., Shadyside
Total Drag

If there's one place in Pittsburgh to see a killer drag show, it's Blue Moon. From karaoke to pageants to frequent performer Sharon Needles (Ru Paul Drag's Race season 4 winner), Blue Moon has a welcoming vibe, divey aesthetic, and cheap drinks. 5155 Butler St., Lawrenceville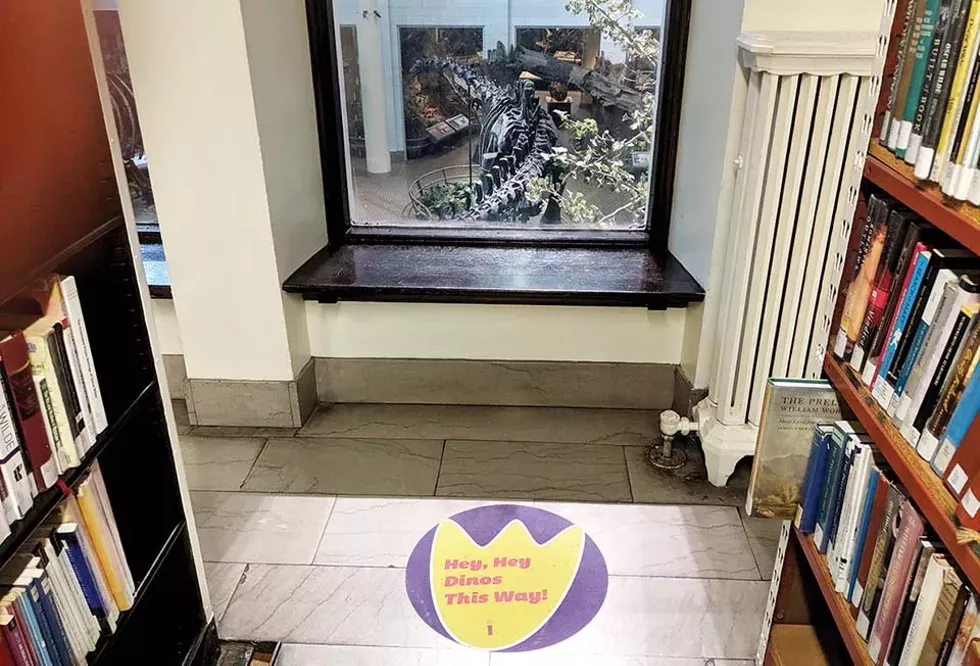 People (and Dinosaur) Watching

The Carnegie Library of Pittsburgh-Main (www.carnegielibrary.org) is a sight to behold, from the outside and the inside. Its grand architecture and marble staircases make it one of the more regal libraries in the city. But past the main library area is something special; in the stacks in the back of the library, among the narrow shelves cramped with books, is a window into the adjacent Carnegie Museum of Natural History (www.carnegiemnh.org). Grab a book, take a seat on the bench, and read while glancing out at visitors gawking at dinosaur bones. 4400 Forbes Ave., Oakland.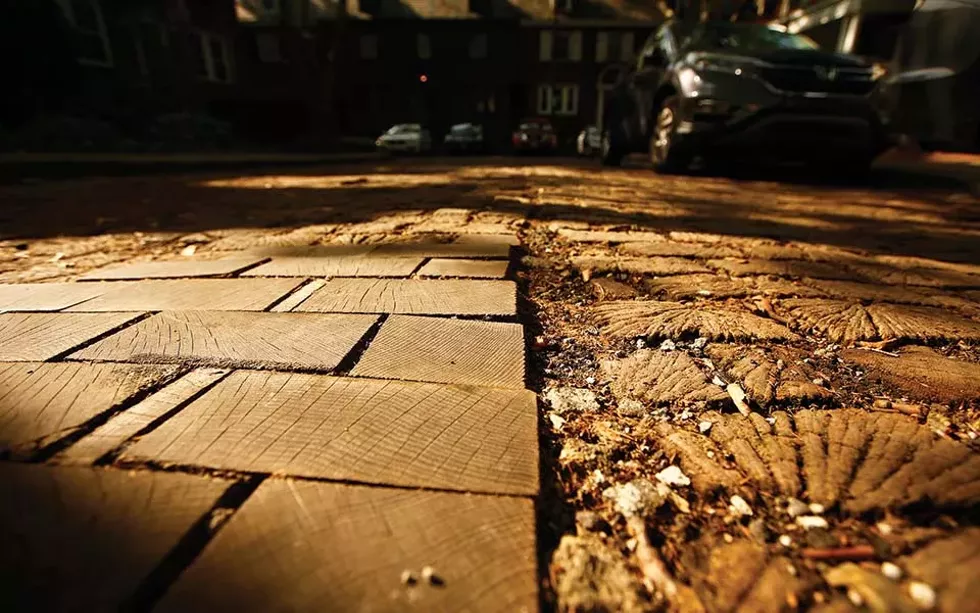 Walk on Wood
Wood streets have all but disappeared in the U.S., but Roslyn Place in Shadyside has lasted for more than a century. The residents of the 250-foot cul-de-sac take pride in their street, built from more than 26,000 brick-shaped wooden blocks in 1914. The street is narrow and parking is limited, so park on nearby Ellsworth Avenue. Roslyn Place, Shadyside.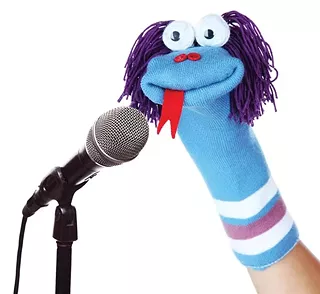 Sing-a-thon
There's no way to make karaoke, the act of singing badly in front of strangers, any weirder right? Wrong! BOOM Concepts (boomuniverse.co) in Garfield offers Puppet Karaoke every eight weeks, making it a little easier for those with stage fright. Meanwhile, the Tennyson Lodge (www.facebook.com/thetennysonlodge) in Bethel Park offers Bareoke every Friday. Patrons belt out their karaoke songs while fully nude dancers gyrate to the beat (so maybe don't pick "Daughters" by John Mayer). Then there's Punk Rock Karaoke Collective Pittsburgh (www.facebook.com/pg/punkrockkaraokepgh). With an all-punk catalog, the group holds events to raise money for social justice issues.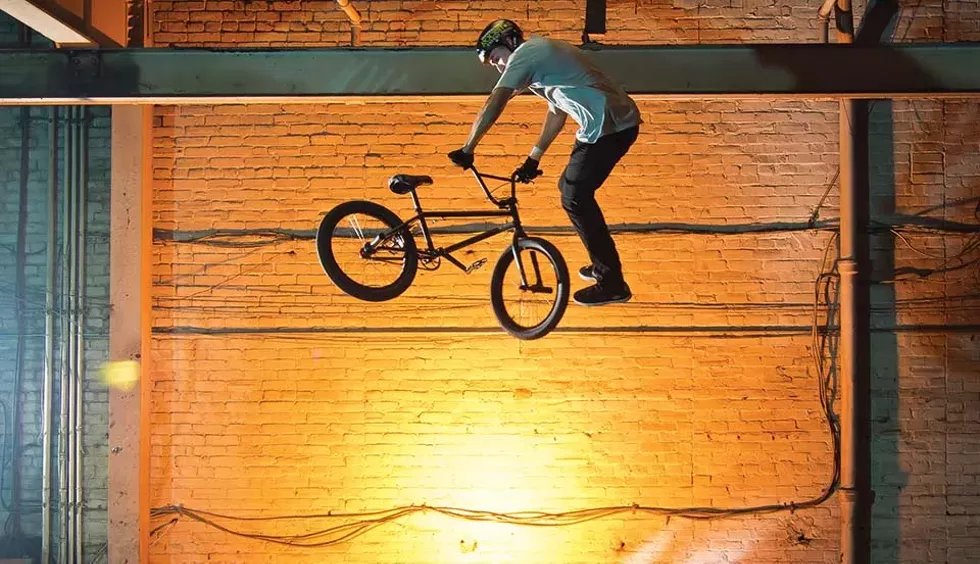 A wheel-y Good Time

At the Wheel Mill, bikers, BMXers, and even unicyclists, can increase their riding ability without ever going outside. With eight rooms inside the "park" featuring all kinds of terrain from mountain bike trails to a foam pit with varying difficulty, bikers of all ages and skill levels can push the pedal to the metal. All-women classes are available to ensure a comfortable and safe learning environment for all. 6815 Hamilton Ave., Homewood. www.thewheelmill.com