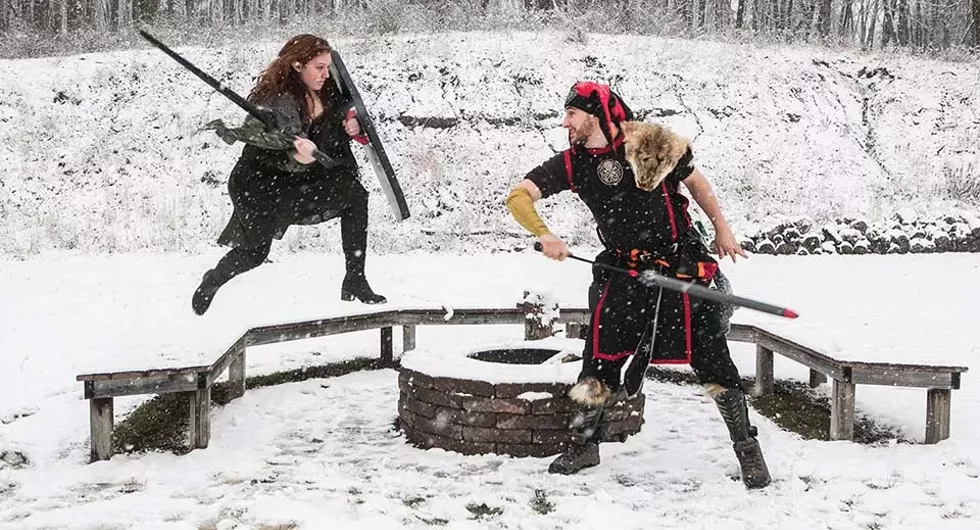 We Can Be Heroes (or Zombies)
Grab your pelt, pick up your sword and shield, and gear up for an epic battle through Pittsburgh Roleplaying Organization (www.pittsburghroleplaying.com), one of the region's biggest LARP communities (Live Action Role Playing). If medieval fantasy isn't your speed, games also include zombie apocalypses and less violent world-rebuilding. It's a great opportunity to break up the monotony of daily life, rock clothes you'd never wear down the street, and be the hero (or villain) you've always wanted to be.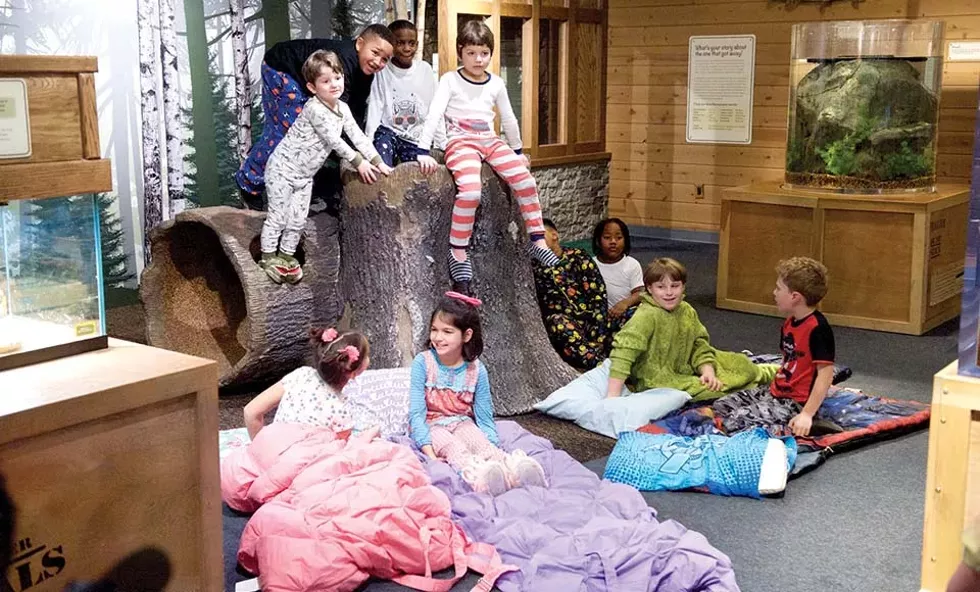 Sleep On It
Grab a sleeping bag and pajamas for Science Sleepovers at the Carnegie Science Center (www.carnegiesciencecenter.org). Stay over for a night of hands-on learning, movie screenings, laser light shows, and other activities designed for kids and their caregivers. Each sleepover has a different theme where attendees can explore the galaxy, play to their hearts' content at game night, or celebrate with events tailored for Halloween or the winter holidays. One Allegheny Ave., North Side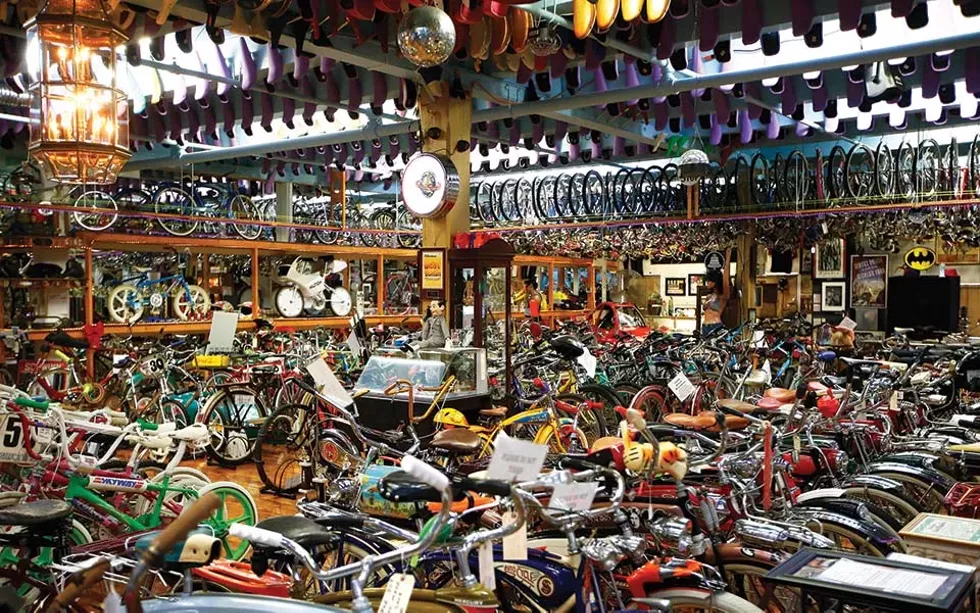 Heavenly Rides

Want to gaze upon a banana seat classic complete with bendy handlebars? Bicycle Heaven (www.bicycleheaven.org) has several, as well as hundreds of other bikes, trikes, and other pedal-powered vehicles. Described as the world's largest bicycle museum and shop, visitors can wander its large warehouse rooms and find unique cycles available no place else. The free museum is located just a couple blocks from the Three Rivers Heritage Trail that follows the Ohio and Allegheny rivers, so you can even ride your bike there. 1800 Preble Ave., North Side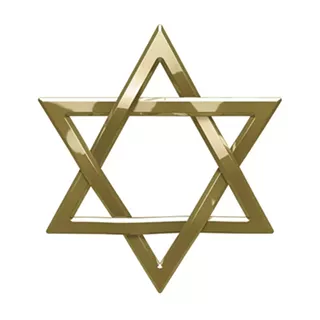 Hidden History
The Hill District is not the first neighborhood people associate with Jewish communities in Pittsburgh, but it has a rich, slightly hidden history woven throughout its streets, known as the Jewish Holy Houses. Take a walk through the Hill and keep an eye out for buildings adorned with plaques recognizing the Hebrew calendar and weathered Stars of David. Highlights include the Hebrew Institute (now the Blakey Program Center) and Lebovitch Synagogue (now Enon Baptist Church).


Splash Mountain
There are over 700 city-owned steps in Pittsburgh, but only one of them also serves as a free public swimming hole. North Side's Pittsburgh Water Steps are made of up 500 blocks of sandstone and provide a perfect spot to take the kids to cool off on a summer day. Kids love running up and down the hill of steps and diving into the shallow water. Adults can join in on the fun too — stick your feet in the water and soak in the sun and city skyline views. North Shore Riverfront Park, along the Three Rivers Heritage Trail.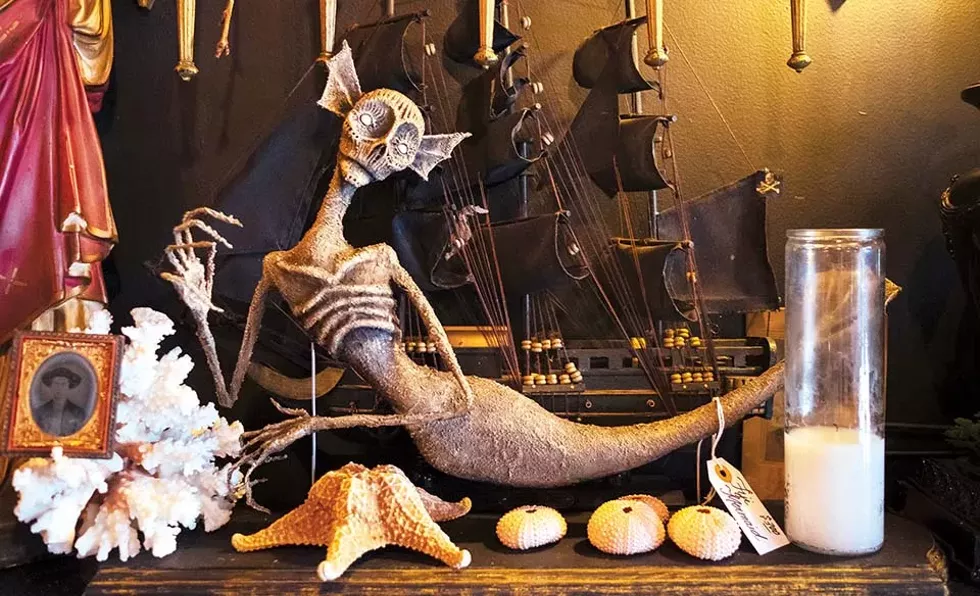 Macabre Merchandise
The dark and bizarre items on the shelves at The Weeping Glass in Allentown include animals, strange art, and more — the perfect place to search for a gift for the Wednesday Addams in your life (even if that's you). The shop also holds performances, tarot readings, and classes, so customers who don't want to buy an animal that's been taxidermied by someone else can learn to do it themselves. 817 E. Warrington Ave., Allentown. www.moroseandmacabre.com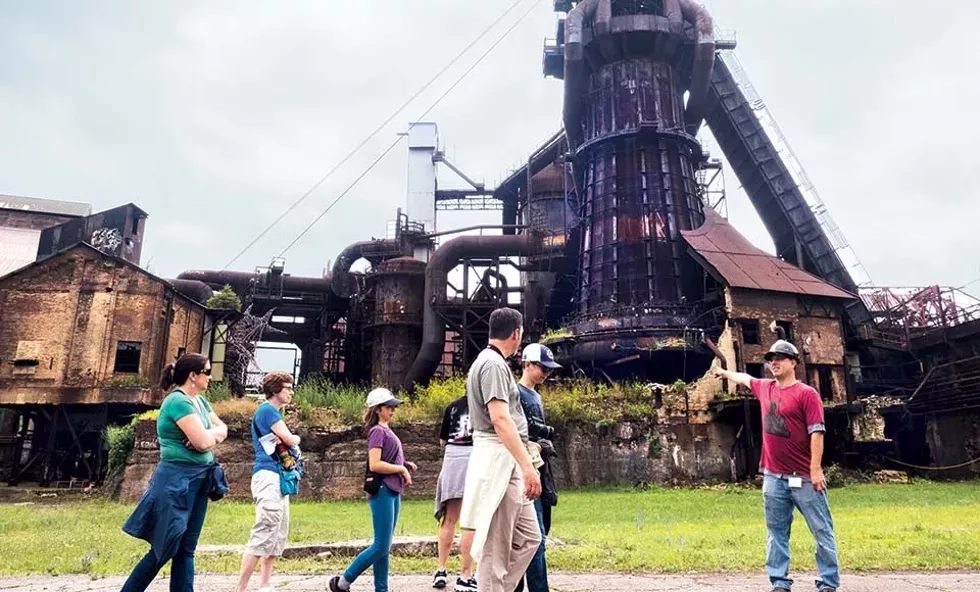 Into the Furnace

Admire a monolith of Pittsburgh's industrial history during a tour of the Carrie Blast Furnaces National Historic Landmark. Towering 92 feet over the Monongahela River, the remnant of the Homestead Steel Works now hosts everything from music festivals to theater productions. Rivers of Steel (www.riversofsteel.com) guides visitors through this preserved marvel while highlighting the site's iron-making technology and the culture of its workers. Tours offered seasonally from May through October. Carrie Furnace Blvd., Rankin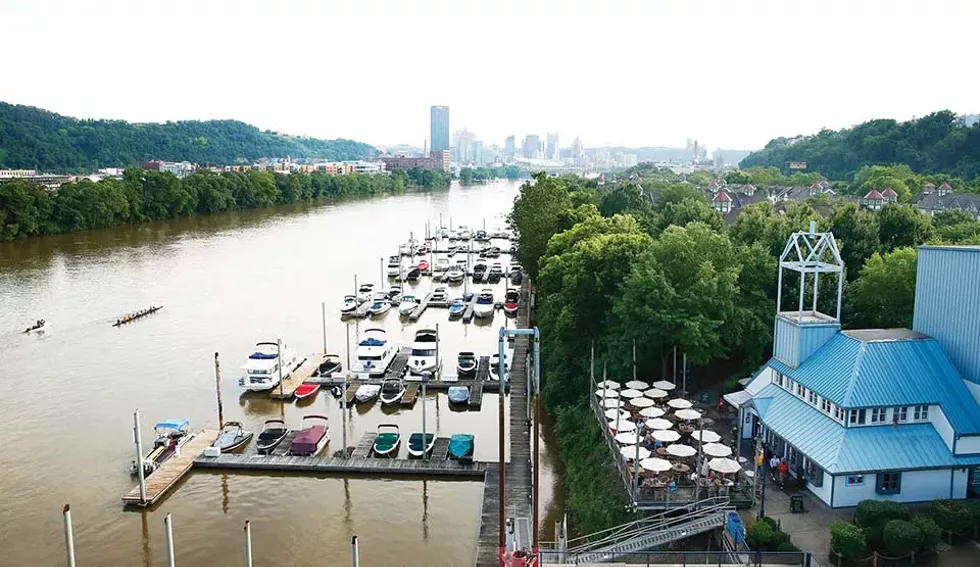 Waterfront Dining

Hidden in the small neighborhood below Troy Hill known as Washington's Landing is one of Pittsburgh's best seafood restaurants. Redfin Blues (www.redfinblues.com) sits next to boat docks on the Allegheny River and is known for its pub-style seafood, shellfish, and buckets of beer. 100 Waterfront Drive, Washington's Landing
Cemetery Tours

The Allegheny Cemetery (www.alleghenycemetery.com) in Lawrenceville is not just an attraction for Pittsburgh tourism, it's also a National Historic Landmark. Many Pittsburgh legends are buried in the cemetery, including 22 mayors, as well as sports stars, actors, composers, and more. Some big names include Thomas Mellon, Stephen Foster, Lillian Russell, John Baptiste Ford, and Don Brockett. Guests can experience the history at Allegheny Cemetery through guided or self-guided tours. 4715 Penn Ave., Lawrenceville


Acclaim of Thrones
A good public toilet is hard to find, but in the tradition of Pittsburgh's "roll up your sleeves and get things done" work ethic, a local YouTube channel has taken on the task. VintageToiletsPittsburgh's toilet review videos have racked up more than a million views since 2008. Some entries review an entire restroom, some just a urinal, but they're all weirdly passionate and serious (and if you think it sounds gross, it's mostly not). No. 1 of all time? That's a side-spud Welling toilet at the Washington Trust Building in Washington, Pa. Search "VintageToiletsPittsburgh" on YouTube