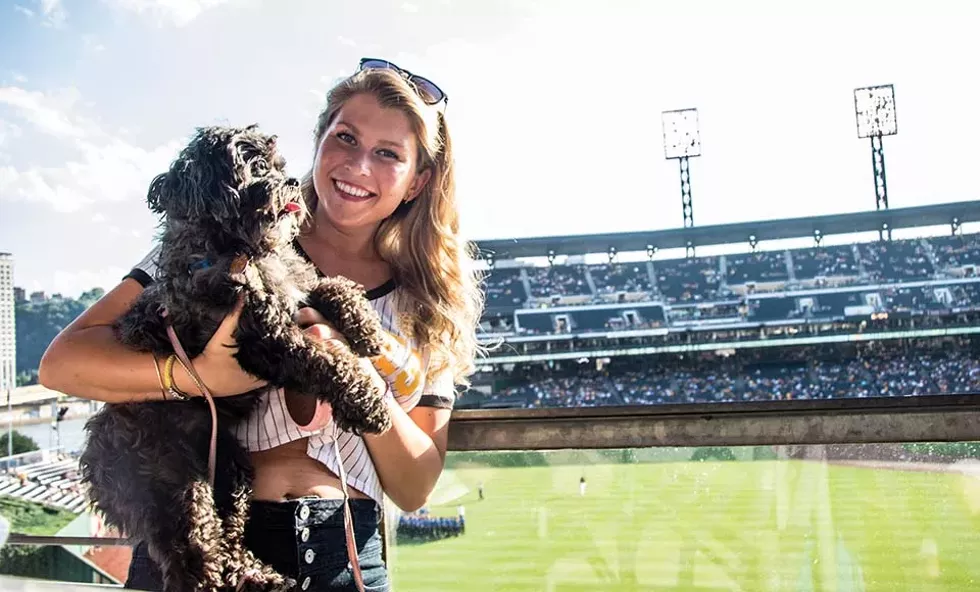 Bark at the Park
There's nothing better than a game of baseball with your best friend. No, not a human friend. We're talking about bringing your dog to a Pirates game. Every Tuesday home game is Pup Night at PNC Park (www.mlb.com/pirates), where doggos are welcome with a special ticket. Limit one dog per person, and a release must be signed before the game. Proceeds benefit local animal shelters. Tuesday home games during Pirates season. 115 Federal St., North Side.


Heavy Metal Food
Onion Maiden (www.onionmaiden.com) started as a pop-up food cart and is now a brick-and-mortar restaurant in Allentown. The heavy metal-themed vegan restaurant specializes in Asian and American comfort food like rice-noodle salad and a wide variety of vegan hotdogs with names like "War Pig" and "Kale Satan." There are also vegan baked goods such as donuts, muffins, and fruit-filled turnovers. Onion Maiden is cash only, but there's an ATM on site if you forget. For a one-dollar fee, you can also BYOB. 639 E. Warrington Ave., Allentown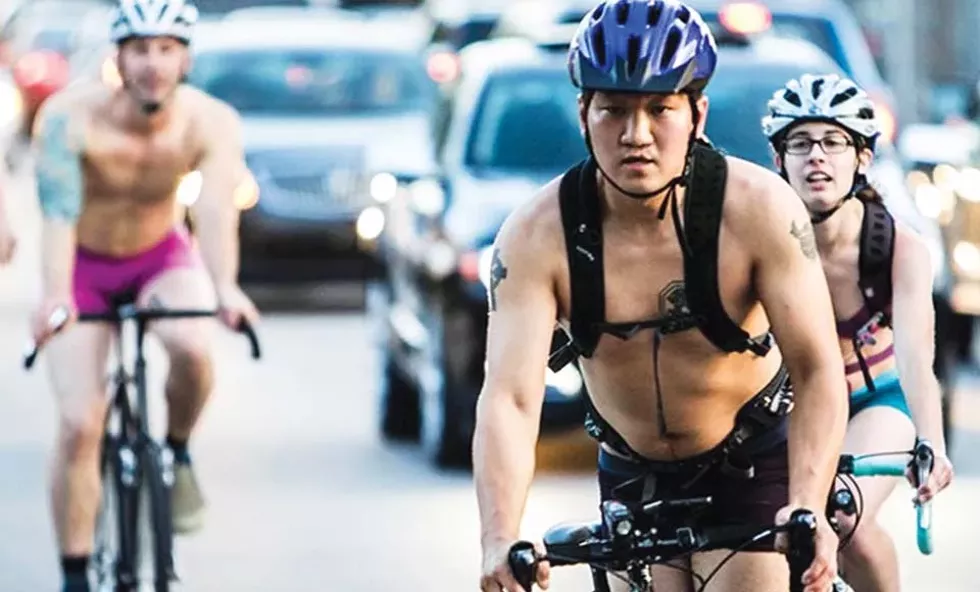 Show Off New Underwear
The concept of shopping local applies to underwear, too. Trusst (www.trusstbrands.com) specializes in an underwire-free bra line aimed to support women of all shapes and sizes. Trim Pittsburgh (www.trimpittsburgh.com) brings men's socks, underwear, swimwear, and clothing brands from around the world to ensure people are comfy from head to toe. Soma (www.soma.com), found in South Hills Village, Ross Park Mall, and The Mall at Robinson, is designed by and for women with undergarments that are both comfortable and beautiful. There are a plethora of places in the 'Burgh to find well-fitting underwear for every body. Find your favorites and show them off at the Pittsburgh Underwear Ride (www.facebook.com/pghunderwearbikeride) on the last Thursday of every month from May–October. The goal is to have fun and support body positivity.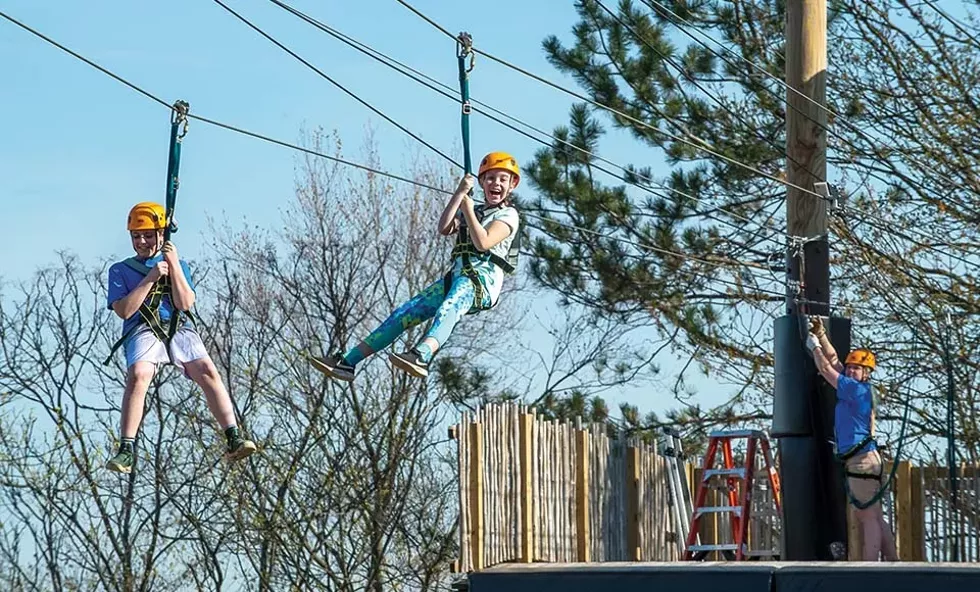 Zippity Zoo Zah

Experience the thrill of flight when you strap into the Zipline at the Pittsburgh Zoo and PPG Aquarium (www.pittsburghzoo.org). Start at the highest point in the zoo overlooking the Allegheny River and then coast over exotic animals from all over the world. See a Pygmy hippo, ocelots, fossa, and giant anteaters from an exciting bird's-eye view. Guests must be at least 6-years-old and weigh between 60-250 lbs. to zip the line. Open through Labor Day. 7370 Baker St., Highland Park
Awed Pittsburgh
There is little that Pittsburgh Oddcast (www.oddpittsburgh.com) creator John Schalcosky doesn't know about the city's history. On his podcast, appearances on local news, and his Facebook page (The Odd Mysterious & Fascinating History of Pittsburgh), Schalcosky shares secrets behind locations Pittsburghers encounter every day, as well as famous national histories with unknown Pittsburgh connections. Recent posts include the 1888 Downtown spot "Dime Museum of Human Freaks" and a full episode recorded with Mayor Bill Peduto in his office.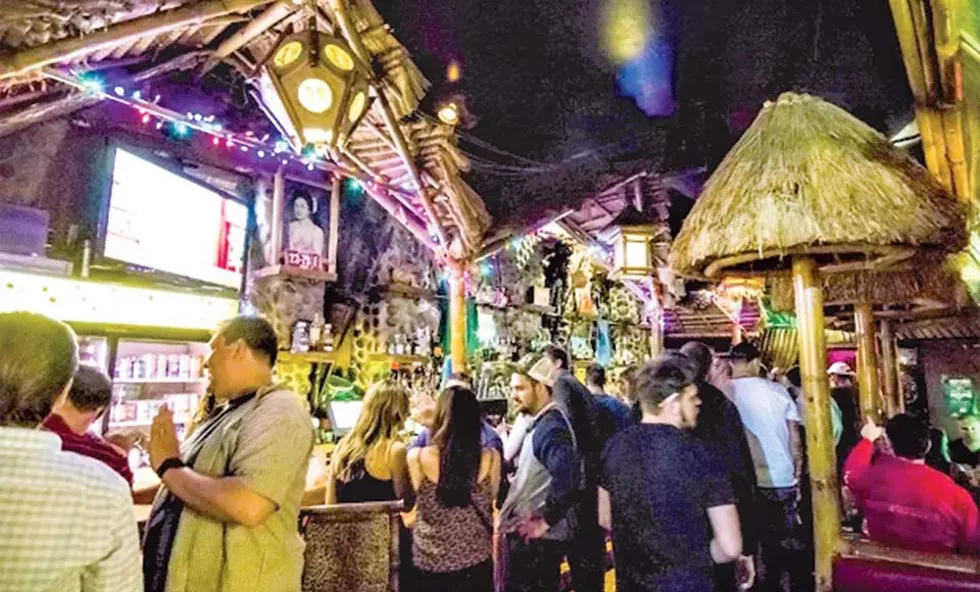 Tiki Town
Escape to the tropics with a taste of tiki. Tiki Lounge (www.tikiloungepgh.com) in the South Side takes cues from retro, 1950s-era tiki culture. Inside, it's a fantasy world; the cavernous bar is a maze of waterfalls, life-size statues, and bamboo bars. For a more modern take, visit Hidden Harbor (www.hiddenharborpgh.com) in Squirrel Hill. Drinks boast rum, rum, and more rum, with the bar serving an impressive 320 varieties. Cocktails are inventive, using tropical fresh fruits and returning to the classics (think fresh pineapple cups and mermaids). Try tiki on the river courtesy of Cruisin' Tiki (www.cruisintikis.com/pittsburgh-pa), a fleet of floating bamboo huts. These BYOB boats offer a unique way to see the sights or "boat-gate" a Steelers game.
Hot Pizza, Cold Toppings
The Pittsburgh region has its own style of pizza, but even locals barely know about it. Ohio Valley pizza is square, with a light, doughy crust, topped with sweet tomato sauce and baked quickly. Toppings are added cold after baking and typically melt in. These spots are usually located near the Ohio River, hence the name. Beto's (www.betosoriginalpizza.com) in Beechview is the most well-known and piles toppings so high, most don't melt. Pizza House in Ambridge (aka Police Station Pizza) adds some cheese before the bake. Beto's Pizza, 1473 Banksville Road, Beechview; Pizza House, 1007 Merchant St., Ambridge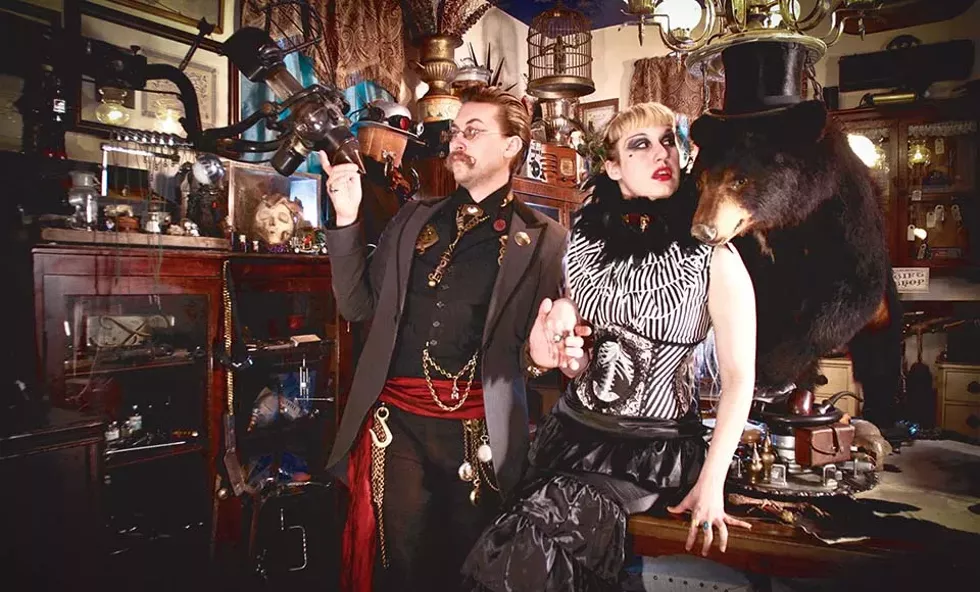 Curiosity Shop

Make an appointment to tour Trundle Manor (www.trundlemanor.com), a museum gallery touted as the "most unusual tourist trap in the world meets the most bizarre private collection on public display." Enjoy a smoke or alcoholic beverage (yes, they're allowed) as you view items curated by Mr. Arm and Velda Von Minx, including antique taxidermy, jarred animal specimens, medical implements, and unusual weaponry. Open by appointment. 7724 Juniata St., Swissvale
Life Imitating Yoga
Twist into rabbit pose among real, live bunnies. Downward dog with puppies. Do yoga with goats! Two Pittsburgh organizations, Animal Friends (www.thinkingoutsidethecage.org) and Have U Herd (haveuherd.com), bring animals and yogis together for a relaxing, mindful practice, complete with a few snuggles. Animal Friends, 562 Camp Horne Road, Ben Avon Heights; NamastHay Goat Yoga of Pittsburgh, various locations


Goth Landmark
The North Side neighborhood of Fineview features a piece of Victorian history. Heathside Cottage (www.heathsidecottage.com), a nationally registered Historic Landmark, was built in the mid-19th century by architect James Andrews, who was known for building bridges. The cottage has since been renovated back to its early Victorian style, demonstrated by its features throughout the gothic interior and the garden. Open for special events. 416 Catoma St., North Side