You can't blame the voters of District 4 for being cynical. Throughout the largely white, working-class neighborhoods of the South Hills district, people complain of being forgotten.
Brookline, for example, is the second-largest neighborhood in the city in terms of population, but residents have been waiting a decade for the Brookline Boulevard business district to be overhauled. Beechview, meanwhile, watched a redevelopment opportunity slip away when Bernardo Katz, who received government loans to redevelop a handful of properties there, fled to Brazil.
"This is all bullshit," one aggrieved resident muttered while watching a Brookline candidates forum. "Nothing ever changes."
But when you look at the candidates running to replace Jim Motznik to represent the area, you'd think something has changed. None of the four contestants have held elected office before; for all but one, Anthony Coghill, this is the first campaign. Two candidates, Patrick Reilly and Natalia Rudiak, are in their 20s, and Rudiak has supplemented her door-knocking with Twitter, using the new technology to tout the district's old-school charm. ("Just spotted! Chickens in Bon Air!" read one recent dispatch)
Each of these candidates knows the district inside and out: With the exception of Richard Weaver, they all grew up there. And Weaver works as a demolition inspector for the city, where he sees the district's problems from the inside.
But while the faces here are new, many of the battles are old.
On one level, the candidates have much in common. Each stresses the need to rehabilitate the district's main business districts. Each is seeking a stronger police presence. (Until recently, the area shared a police zone with the South Side and nearby neighborhoods, which often demand more attention.) And each pledges to make sure that the neighborhoods like Overbrook will no longer be overlooked. None profess interest in city council's factional disputes, though Coghill seems most likely to line up with Mayor Luke Ravenstahl.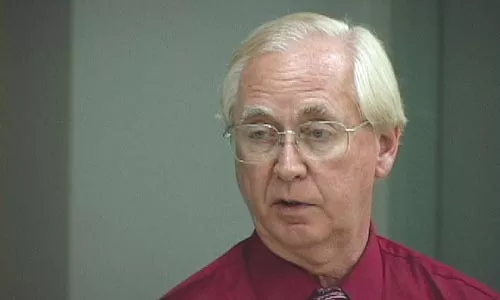 Listen closely, however, and differences become obvious.
At a recent candidates forum in Brookline, for example, one resident asked the candidates to address frustrations with the city's 3-1-1 hotline. "People just run through the stop sign" near her house, she said, despite the half-dozen children living nearby. "I can't get an answer after [calling 3-1-1 over] two summers."
At just 27, Reilly is a fresh face with some familiar allies. In addition to having the backing of the Democratic committee, he's endorsed by a number of unions, including the Fraternal Order of Police and the Firefighters. A child of Brookline, he also works for state Rep. Chelsa Wagner. Not surprisingly, Reilly referred to his day job and his access to those in charge. "I've run into the same exact problem you're talking about," he said. "I actually ran into it so many times that I got another line to call. It's directly to the director of 3-1-1."
Weaver is the lone non-native in the race, hailing from Clarion. The 66-year-old has few political connections, but boasts an inside knowledge of city government and touts the backing of his former boss, Ron Graziano, who was ousted from the city's Bureau of Building Inspection during a government shake-up in 2007. Complaints to 3-1-1 are assigned a tracking number, he explained at the forum: "[T]ell them you want that tracking number. Because you can call the department [the complaint is] going to, and find out what's being done about it."
Rudiak, 29, has one foot planted in each of two different worlds. A consultant who grew up in Carrick -- she lives just a few doors down from her parents -- she's also attended Carnegie Mellon University's Heinz School of Public Policy. Similarly, she's been endorsed by groups like the environmentalist Sierra Club and the Steel City Stonewall Democrats, which advocates for lesbian, gay, bisexual and transgender residents. But she also belongs to numerous volunteer organizations in the district, and has support from unions like the Service Employees International Union and the Pittsburgh Federation of Teachers.
Her answer to the 3-1-1 question reflected a data-driven approach: Neighbors should write down license-plate numbers of traffic offenders, she said: "[S]tudies of speeding in neighborhoods have been done, and it turns out that about 75 percent of the time, when somebody is speeding, [it's] somebody in our neighborhood."
Coghill, meanwhile, is the backslapping guy you remember from high school. (He regularly notes that he played football for Brashear High in 1982, when the team won the City League.) A 42-year-old lifelong Beechview resident who works as a roofing contractor, he can't point to any major endorsements. But he ran a surprisingly strong 2005 campaign that nearly toppled Motznik. He's trading on name recognition, and an ability to work the levers of a street-level politician.
As he told Brookline residents, "I have a campaign manager" -- local blogger Matt Hogue -- "who walks around with me as we're knocking on doors. 'See that pothole?' he says to me, and writes it down. ... [W]e walk through that same neighborhood about a week later, and he shows me the fresh tar in the potholes. ... I don't know how he gets it done, to be honest with you, but he makes the calls."
In fact, as is often the case in a tightly knit community, the race may really boil down to who you know.
So far, the District 4 race has distinguished itself mostly because of a dispute between the Democratic Party endorsement. Reilly narrowly beat out Coghill for the endorsement, but Coghill discovered that at least one vote was cast not by a committeeperson but by her sister -- a violation of party rules.
"One [suspect vote] is enough for me to question all of them," Coghill said at the time. Coghill sued not just the party, but also Reilly and his patron in this race: Pete Wagner, the politically powerful Democratic party chair for Ward 19.
A judge later tossed Reilly and Wagner out of the lawsuit -- as Reilly says, the suit "named me without actually saying I'd done anything." But the suit was a reminder of how the Wagners loom over everything that happens in the South Hills.
In addition to his roofing business, Coghill works part time as a community liaison for state Sen. Wayne Fontana, a former-ally-turned-rival of Pete Wagner. Coghill had Wagner's backing in the 2005 race, and says he was "flabbergasted" when Wagner backed Reilly, whose boss is Wagner's daughter. (Chelsa Wagner herself is a personal friend of Rudiak's, and is remaining neutral in the race.)
"I'm going to win without them," Coghill predicts. And indeed, his close second-place finish reflects name recognition from his previous campaign, and support from party leaders allied with Mayor Luke Ravenstahl. On city council, Motznik was a reliable vote for the mayor.
Reilly shrugs off the endorsement drama. "I'm my own candidate," he says. "I talked to all the committeepeople, and worked hard to get their votes. I'm fortunate to have [Wagner's] support."
The other two candidates have steered clear of the controversy, which Rudiak has publicly denounced as "soap-opera politics."
It has, however, dovetailed with her reform-minded campaign. And it has helped reveal a rift in Democratic circles that she, or Weaver, might be able to take advantage of. It's probably no accident that, at a forum in Beechview, Rudiak got the biggest applause line of the night -- by decrying a political culture dominated by "backroom deals."