On the surface, not much appears to have changed in District 2 since February, when Theresa Smith, of Westwood, won a special election to replace Dan Deasy on Pittsburgh City Council. Once again, Smith is the odds-on favorite facing multiple challengers. And once again, Mount Washington's Georgia Blotzer is among them.
Smith, 49, briskly outpaced Blotzer in February, nearly doubling Blotzer's 25 percent share of the vote. Then as now, Smith had the backing of political powerhouses like the Democratic Committee and the Fraternal Order of Police.
Why should the outcome be any different this time around?
For one thing, there is new opposition from Robert Frank, of Duquesne Heights. For another, notes the 59-year-old Blotzer, in the earlier special election only the committee-endorsed candidate was able to run as a Democrat. Blotzer had to run as an independent. This time, she'll appear on the Democratic ballot right alongside Smith -- and if she could get 25 percent of the vote running as an independent, Blotzer figures, she ought to fare much better on the May ballot.
"I didn't want to run again just to run," says Blotzer, a retired special-education teacher. "I'm no Don Quixote." But she decided to make another run after having the special-election results crunched by a political strategist she met while working on Vice President Joe Biden's presidential campaign in Iowa. "He told me to tweak a few things in regards to strategy and go for it."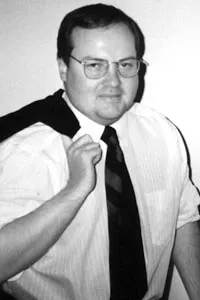 Blotzer has twice been endorsed by the Pittsburgh Post-Gazette. She's been active in the Mount Washington Community Development Corp. and has campaigned for a rehab of the P.J. McArdle Roadway. She's running as a reformer, campaigning on issues like campaign-finance reform and opposing no-bid contracts.
"The issues now are the same issues I focused on in February," she says.
Smith too, is running on the same issues ... even if she's playing a new role as the incumbent.
Prior to the special election, there was a lot of talk about whether she, like Deasy, would be a steady vote for the mayor. At the time, she promised merely to represent the best interest of her district, and so far there's been little to test her loyalties.
Smith voted against auditing the Pittsburgh Water & Sewer Authority, a measure pushed by Councilor Patrick Dowd, who is running against Mayor Luke Ravenstahl. But that measure failed on a 3-6 vote, with council President Doug Shields, often an opponent of the mayor, among the "no" votes.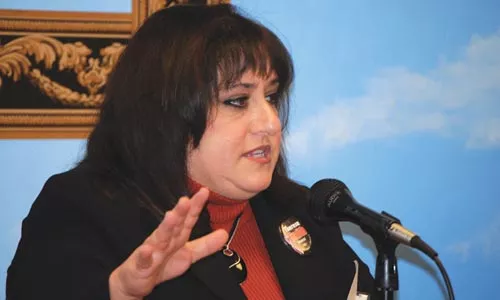 Smith has also tempered her position on campaign-finance reform. Prior to the special election, she said such reform should come from Harrisburg. But along with everyone else on council, she voted in favor of a reform bill supported by the mayor. While "I still favor a statewide reform," Smith says, council reform proponent Bill Peduto "has convinced me of the need to begin somewhere."
Smith, a longtime community activist, has served as the president of the Crafton Heights-Westwood-Ridgemont Community Council. She touts her experience working with the Weed & Seed community anti-drug program, as well as taking part in a successful fight to reopen the West End's police station, which had been closed for budgetary reasons.
While Smith and Blotzer renew their February battle, Robert Frank is hoping to upset them both. Frank is the development manager for the Multiple Sclerosis Service Society, and previously worked as an assistant to former Councilor Gene Ricciardi as well as for Breachmenders, a nonprofit group.
Frank says he declined to run in the special election because "I wasn't going to switch my party." And he hopes to bring his previous job experience to the new post. He proposes getting rid of blighted properties, for example, by using a strategy employed by Breachmenders. The organization buys run-down homes, and rehabilitates them for sale to first-time homebuyers. Frank would push for the city to adopt a similar plan.
Mostly, though, he says, "I want to make myself available to every person in the district, a lot of whom have never seen their councilor in their neighborhood."