He was the benign godfather of Pittsburgh's literary scene, the irresistible gravitational center for writers, poets, editors, musicians, malcontents, and misfits. At his Squirrel Hill home, Chuck Kinder and his wife Diane Cecily frequently hosted parties. Guests might include Tobias Wolff or James Crumley, Scott Turow or Richard Ford, April Smith or any other noted writers he befriended in his travels before arriving in Western Pennsylvania in the mid-1980s to teach creative writing at the University of Pittsburgh.
Now 75 and four years after leaving "the Paris of Appalachia" — the phrase he coined to describe Pittsburgh's mix of arts and grit — Kinder and Cecily live in Key Largo, Fla. But the connection to Pittsburgh grows deeper as the years pass.
"I try to write about my emotional Meccas, which for me, of course, are West Virginia, San Francisco, and Missoula, Montana," he says. "But in particular Pittsburgh has become, in my memory and imagination, such a magical place. I spent 30 years — my whole working life — there, and all my dreams are about Pittsburgh. They're all set in Pittsburgh."
Kinder's latest work is Hot Jewels, published by the local Six Gallery Press. It's his fourth poetry collection after years of writing expansive, rollicking novels such as Honeymooners and Last Mountain Dancer. Because of the health issues that precipitated the move to Florida — two strokes, a heart attack, and knee replacement and triple-bypass surgeries — Kinder can no longer muster the energy necessary for longer forms of writing.
But poetry, his first muse, provides the perfect outlet for his ever-sharp wit and observations.
"I was never a good poet," Kinder says. "I was a pretty bad poet, actually. But I love working with images. To me, it was like an exercise in origami. The brain weaving images and ideas together. It's somewhat like a dream process."
The poems in Hot Jewels have a distinct feel familiar to anyone who has read Kinder's fiction. They are alternately profane and sacred, and the line between poetry and prose is blurred. Writing poetry helps Kinder "pay much more attention to the moment," he says. "Because when you're writing prose, you hear so much about borderlines between fact and fiction. That's a porous borderline for me, I cross that easily. And the same thing between poetry and prose. It all kind of weaves together for me."
__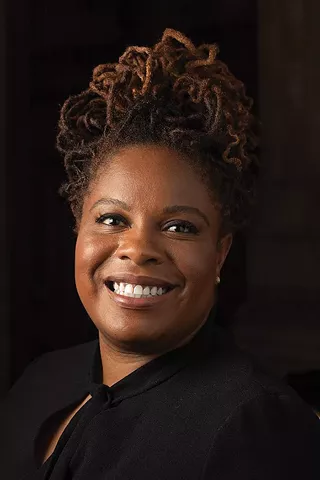 Between the Lines
The Pittsburgh Contemporary Writers Series opens its 2018-19 season on September 26 with an appearance by Pulitzer Prize-winning essayist Rachel Kaadzi Ghansah. Ghansah's resume includes If He Hollers Let Him Go, an essay on Dave Chapelle for The Believer. But Ghansah's "A Most American Terrorist: The Making of Dylann Roof" (GQ, 2017) is considered her masterpiece, honored with the Pulitzer for Feature Writing in 2018, and a National Magazine Award for Best Feature Writing.
Ghansah's first book, The Explainers & the Explorers, (Scribner), will be published in November.
7:30 p.m. Wed., Sept. 26. Heinz Memorial Chapel, Oakland. Free. pghwriterseries.wordpress.com