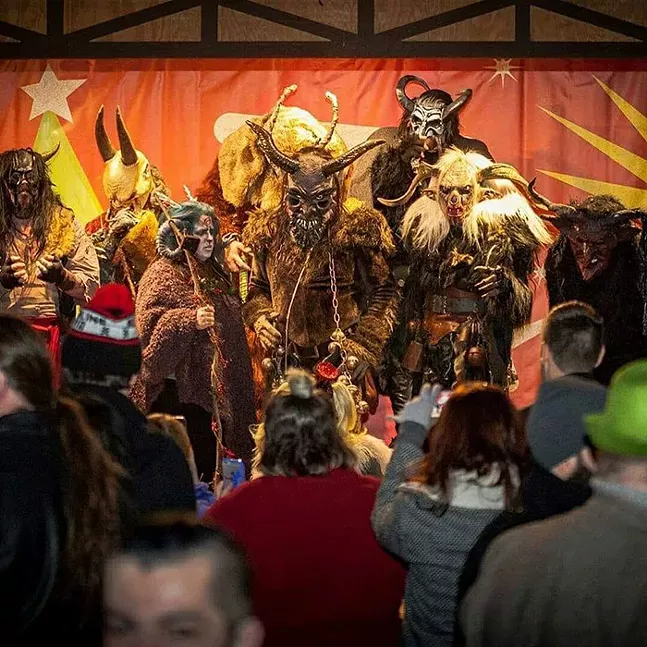 It's about the time of the year when right-wingers start filling up social media feeds with claims of a "War on Christmas" attacking their Christian beliefs. You know, the extreme right who think liberals are trying to murder their Christian children because we like to say "Happy Holidays" instead of "Merry Christmas." You know, and I know, they're full of shit.
Just don't send any of them to Market Square tonight or they'll never believe us.
Horned devils of all ages, shapes, and sizes will converge on Downtown this evening in celebration of
Krampus
, a horned figure from German-speaking Alpine folklore. Legend has it that Krampus is the anti-Santa Claus, punishing misbehaved children during Christmas.
Tonight marks the fourth annual Krampusnacht, which event organizer Mark Menold says is becoming a new Pittsburgh holiday tradition.
"We love Halloween, we're crazy about Christmas, and Krampusnacht is a little bit of both," he says.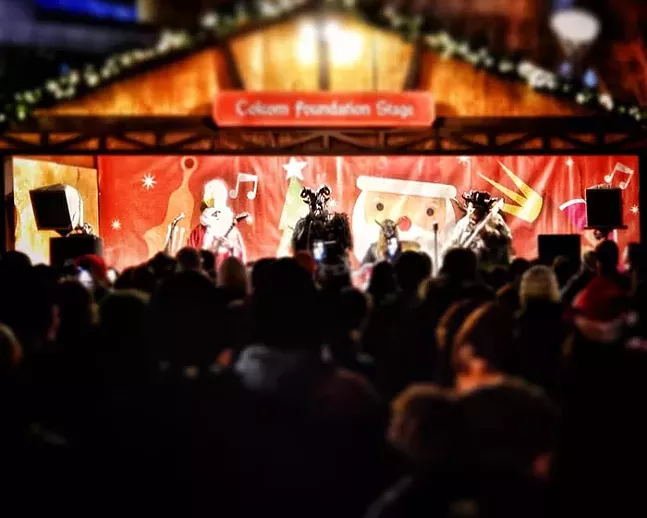 Visitors can expect entertainment by Krampus band Sleigher, which mixes Christmas carol lyrics with classic hard rock songs, and photo booth opportunities with Krampus himself.
What better holiday card to send your right-wing relatives than a picture of your kid on Krampus' lap?
The festivities kick off at 6 p.m. with Krampus' arrival at 7 p.m. The event is free and open to all ages.