Downtown's lunch-time offerings just got more interesting with Chevere, a new Venezuelan eatery serving arepas, empanadas, tacos and even salads.
Now you just have to find it. The venue is a double-header of Pittsburgh wayfinding that incorporates places that aren't here anymore, a.k.a. Chevere is where the Primanti's used to be in the old Kaufmann's garage. Or, it's on Cherry Way, between Forbes and Fourth.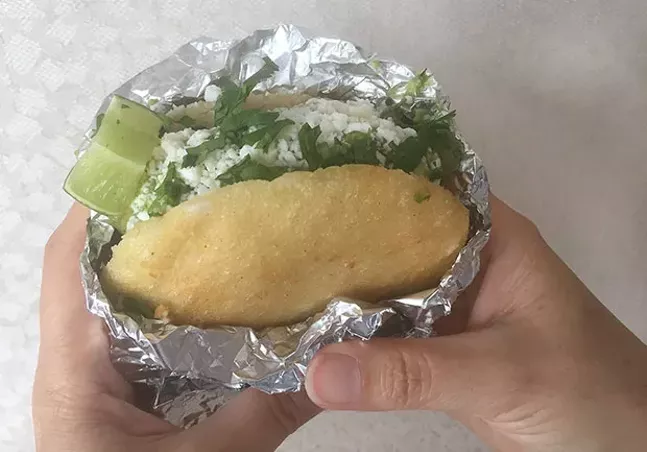 The spot remains spare with just a couple of high tables to stand at. But service is quick and friendly. The place's name, after all, derives from a slang term that is an all-purpose expression of positivity.
There is a simple menu with a lot of mix-and-match options, but the primary draw is the arepas. These are soft cornmeal discs that are sliced open and stuffed with meat and other fillings, similar to a gyro with pita bread.
At Chevere, you first choose the meat (shredded beef, chicken or pork; ground beef; steak, chicken; or a seafood combo). Then, select from a generous array of add-ins: lettuce, spinach, mixed greens, onion, tomatoes, cucumbers, olives, fresco cheese, shredded cheese, sour cream, chimichurri and guacamole. Not enough flavors? Stop by the salsa table to add a mild verde sauce or a spicy red.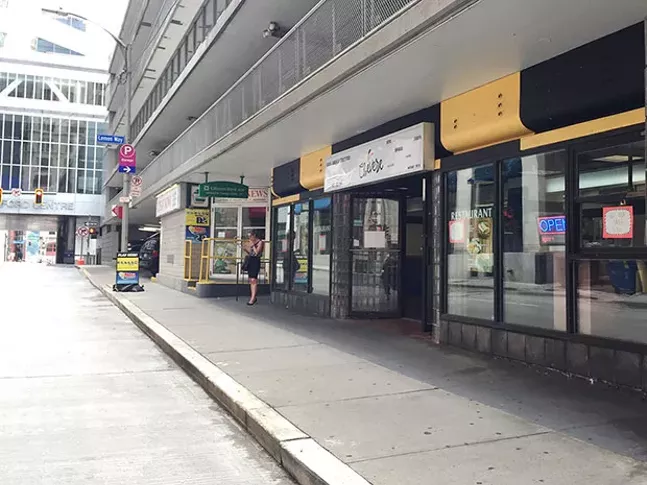 Also on offer are empanadas, a Latin American variant of the hand pie. The ones here have a cornmeal-based crust and are fried, with chicken, beef or pork fillings. These can also be augmented with items from the add-ins menus, such as sour cream or guac.
Any of the above meat and fillings can also be rendered in taco form, with both soft- and hard-shell options available. And those looking for a hearty meal can add sides of rice or black beans, as well as partake of several combo options.
Arepas are classic grab-and-go hand food, but newcomers should be advised: Wet fillings like stewed meat and pico de gallo can soak through the cornmeal pretty fast, so caution — and a handy fork — is advised.