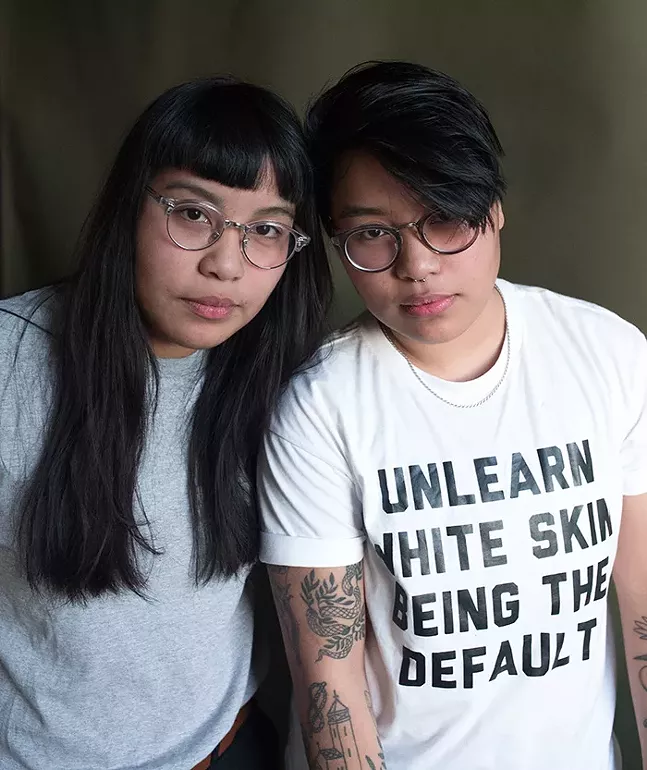 When Adil Mansoor first moved to Pittsburgh in 2010, he wanted to find a vibrant queer community on par with the one he experienced in Chicago. He was drawn to events at the Kelly Strayhorn Theater, where he met long-term friends and began attending My People, a yearly arts festival centering the experience of queer and trans people of color. Now, the festival is in its 11th year, and Mansoor is the curator of My People: A QTPOC Festival of the Arts.

"Isn't that cool?" Mansoor says of his journey from attendee to curator. "[Kelly Strayhorn Theater] was just this place where I, as a new person in Pittsburgh, as a queer POC person in Pittsburgh, was able to find community. And it really helped keep me here."
Fittingly, this year's programming centers around themes of family and kinship and how queerness can shift the understanding of those concepts. The festival runs three days, from Thu., Nov. 14-Sat., Nov. 16, and includes live music, documentary screenings, dance, activism, and more. Thursday kicks off with "Finding Kin," an evening hosted by drag artist Mahogany La PiranHa, and featuring Sharlene Bamboat's film
Video Home System
, which incorporates autobiography with pop culture and archival footage. Also showing is
Lyndale
, a documentary by Oli Rodriguez and Victoria Stob, about coming out as trans that asks questions about family, community, and care. The night will also feature familial music duo Half Spring (twins Rose and Sara Savage), and work from poet Jari Bradley.
"One thing I'm really excited about [in] the Pittsburgh scene is [that] recently there's more and more folks that I am surprised and excited to learn about," says Mansoor. "The other thing I feel about the city is [that] I think a lot of our grassroots organizers and activists are also artists and cultural producers. That overlap is pretty distinct and pretty fertile and common, and so that I really wanted to also highlight in the festival."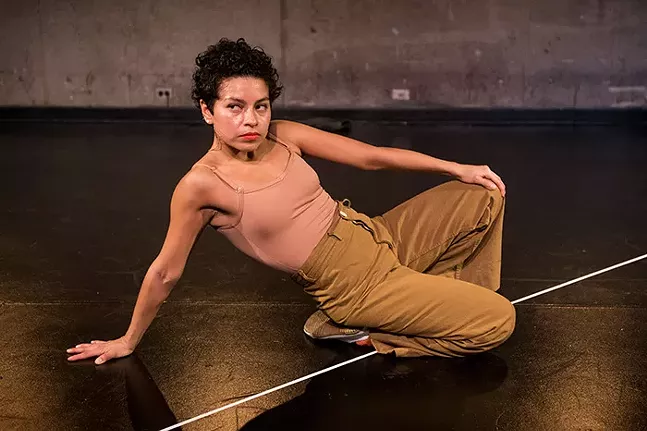 On Saturday, the festival will present
Making Home
, a day focused on conversations, community, and activism. It begins with a lunch hosted by Bekezela Mguni and the Black Unicorn Project, with food by chef Oliver Pinder. "It invites people to break bread together, share a community, think about food as cultural production, which it is," says Mansoor.
Following the lunch will be a conversation led by affordable housing organizer Celeste Scott, featuring a panel discussion on gentrification, what can be done to make QTPOC people in Pittsburgh more comfortable, and the infamous "most livable" label.
On Friday and Saturday night, New York-based dancer Mariana Valencia will perform
ALBUM
, a humorous dance piece that is "her attempt to offer her future biographers a very honest, very funny crib sheet." Valencia will also hold a dance and choreography workshop on Saturday. Mansoor says Valencia's work "beams with hope" and is a refreshing contrast to the heavy sadness that is common in queer art.
While queer people often have complicated or fractured relationships with their families, Mansoor says much of this year's My People festival focuses on family and kinship, and how the two can have open meanings.
"When I was looking at all this work together, one thing that struck me was often we talk about queer family, often we talk about queer folks building their own family, building their own community, being displaced from family potentially, but all these works were actually looking at queers and their families," says Mansoor. "You know not only are queer communities often in a place of making community, of creating kinship, but we're also people who I think challenge and critique and question normative notions of kinship in really exciting ways for anyone to think about."
Mansoor defines kinship as something that defies logic or rationality, giving the example of his brother, whom he describes as completely different from him, but also one of his best friends. "We often attribute that irrational love to family, but I think queerness can also embrace love beyond rationality, love beyond reason, and care within that kind of community."