New Victorians
New Victorians II
(Self-released)
The second part of a trilogy from the band led by Ben Hardt. Where Hardt as a solo artist is a romantic and cinematic singer-songwriter, these recordings are where he shines as a writer who deals in concepts and sounds beyond the traditional rock-band fare. This situates him somewhere between Chris Isaak (whom he's been known to cover) and a light Scott Walker. This version's available on iTunes right now; a physical copy (with additional concept-album trappings) is forthcoming.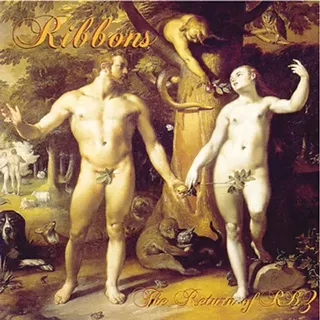 Ribbons 
The Return of RBZ
(Self-released)
I happened upon a Ribbons show once a couple years ago and remember thinking the band was a bit of a hidden gem; this four-song EP confirms my suspicion. Pretty, sometimes aggressive, often epic guitar-driven indie rock with a flair for the mathy end of things. The talk-y parts may not always be well advised, but all in all, this is immaculately recorded, well written, good stuff.
Satin Gum
LP2
(Self-released)
After a strange and growl-y diversion on EP3, the local power-poppers return with a full-length that's a little more in line with earlier work. Lots of weird time-signature changes that manage to feel natural; awkward but charming vocals; solid guitar work. Satin Gum is one of the best things going in Pittsburgh right now. Right on!