TheFive6
Last Minute Reservations
(Self-released)
Full-length of sunny pop from the local four-piece; mostly personal and/or inspirational lyrics delivered by the capable voice of Cathleen Ireland. Some '90s pop influences show: The second track, "Granted," reminded me of Des'ree's "You Gotta Be," and sometimes some up-beat guitar work reminds me of No Doubt's crossover. 
THEFIVE6. 9 p.m. Fri,. Aug. 31. Claddagh Irish Pub, 407 Cinema Drive, South Side. 412-381-4800
Weird Paul
25 Lo-Fi Years
(Thick Syrup)
Weird Paul is a Pittsburgh treasure (and a Youtube sensation), and here he gets his due: a 36-track "greatest hits" compendium issued by Thick Syrup, which also reps artists including Jad Fair. It's all here, from early lo-fi work ("(I Stole a) Bunsen Burner)") through the later lo-fi work ("Wine Coolers"). Plus, a few new tracks with Jad, David and Harper Fair. No Pittsburgh home should be without it — this guy should be part of the next Yinztagram release.
WEIRD PAUL CD RELEASE. 8 p.m. Sat., Sept. 8. The Shop, 4312 Main St., Bloomfield. $6. 412-951-0622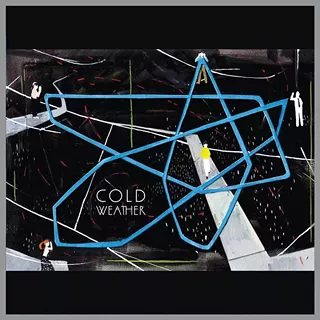 Cold Weather
Functional
(Self-released)
Beautiful debut EP from the new local three-piece. Elliott Smith is one obvious reference point, but the music is varied enough to stave off accusations of unoriginality. Folk progressions here and there, with some shades of retro pop. Simple and elegant arrangements and impeccable recording by Jake Hanner; this band is one to keep an eye on.