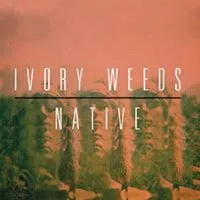 Ivory Weeds
Native (self-released)
Beautiful, strange and challenging. For his solo project Ivory Weeds, John Chriest's fingerpicked acoustic guitar and appealing voice are deepened with ambient textures, occasional thin programmed beats and cavernous reverb. Chriest resists the urge to fuss and tweak musical elements he introduces; for example, "I couldn't be ..." opens with a distorted drum machine that slowly crescendos and continues unvaried for six minutes, while washed-out drones and falsetto notes build around it, then reverse on themselves in a Stone Roses pileup.
While at times reminiscent of Bill Baird's lovely lo-fi pop ("Masks" and "Flowers" are especially good), textures take precedence over Native's textual and structural elements. Native is a bit long, at 14 tracks, but an imaginative trip to somewhere beyond the hellhole ratrace.
-- Aaron Jentzen
Ivory Weeds opening for Kadman with Big Snow Big Thaw and Nic Vincent 8 p.m. Sat., March 5. Garfield Artworks, 4931 Penn Ave., Garfield. All ages. 412-361-2262 or www.garfieldartworks.com
Matt Haimovitz and Ucello
Meeting of the Spirits (Oxingale Records)
Pulsing pizzicato dominates this collection of jazz-inspired performances by Canadian cellist Matt Haimovitz and the ensemble Uccello (which contains seven more cellos). Spring Hill-born, Wilkinsburg-bred David Sanford provided the album's arrangements, plus his own Stravinsky-like "Triptych." Repetitive frenzy takes precedence over tenderness, but "Blood Count," by Homewood legend Billy Strayhorn, offers affecting melancholy. Also along for ride: pieces by John McLaughlin, Miles Davis, Ornette Coleman, John Lewis and Charles Mingus.
-- Gordon Spencer
Nancy Galbraith
Other Sun (Centaur Records)
Pittsburgh-born composer Nancy Galbraith studied music -- and currently teaches it -- at Carnegie Mellon University. Other Sun, which collects five of her accessible compositions, is motivated by bright melodies and energetic percussion, and shadowed with rich sonorities. Although recorded over several years, common threads emerge: the often mythic quality of Stephen Schultz's "electric Baroque flute," and amplified cellos, supplied on the title piece and "Night Train" by Cello Fury. "Traverso Mistico" expands the palette with the Carnegie Mellon Contemporary Ensemble; another pleasing departure is percussion piece "Island Echoes."
-- Aaron Jentzen