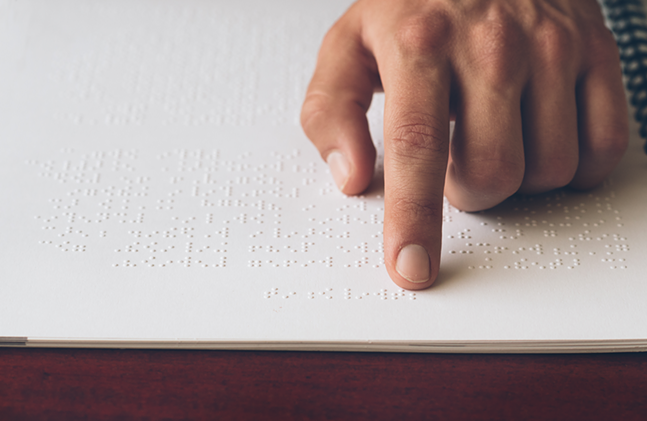 An important asset to Pittsburghers with disabilities will get a major upgrade thanks to a state grant.
It was recently announced that the Carnegie Library of Pittsburgh Library for the Blind and Physically Handicapped (CLP-LBPH) received $750,000 through the state Department of Education's Keystone Library Grant program. The grant will go toward a $2.7 million renovation project intended to, among other things, make the library more comfortable and easier to navigate for patrons with visual and physical disabilities.
State Rep. Sara Innamorato, (D-Lawrenceville) believes the funding marks an important progression for the library, located at 4724 Baum Blvd.
"Libraries are about creating equitable spaces for all our neighbors," said Innamorato. "By supporting an update to these facilities, we're supporting the accessible and inclusive work of Carnegie Library staff by helping them create a more accessible and inclusive physical space where everyone can feel at home with a book."
In a press release, Pennsylvania state Sen. Democratic Leader Jay Costa, Jr. , who serves as a life trustee on the board of the Carnegie Library of Pittsburgh, also applauded the decision.
"Libraries are critical hubs of the community; they provide more than books on loan, they offer a safe space to learn, meet, escape, plan, and dream," says Costa in a press release. "I've seen this firsthand for years. I'm especially pleased that this major grant will be going to an accessible library so that all can enjoy the library, regardless of physical challenges."
CLP-LBPH belongs to a network of libraries attached to the Library of Congress National Library Service (NLS) for the Blind and Physically Handicapped. The network was originally created in 1931 to offset the cost of bringing in books in special formats, such as large-print or Braille, to libraries. This expanded to acquiring and distributing a variety of other materials, including audiobooks and magazines and playback equipment.
CLP-LBPH boasts collections that include large print books, audio-described DVDs, and access to Braille and Audio Reading Download (BARD), a web-based service described by the NLS website as providing access to thousands of special-format books, magazines, and music scores.
Mary Frances Cooper, president and director of Carnegie Library of Pittsburgh, claims that the LBPH's reach extends far beyond Allegheny County by providing free audiobooks, magazines, and described video to state residents unable to read standard-sized print or with a physically-based reading disability.
A press release says the library also includes two studios used to create book recordings available to more than 15,000 local, regional, and international patrons.
"Through these services and resources, residents of all abilities, skills, and backgrounds have equal access to materials and learning opportunities," said Cooper in a press release.