Name a song from the Bruce Springsteen catalog and saxophonist Eddie Manion can probably play it off the top of his head. From 2012 to 2014, he joined Bruce Springsteen and the E Street Band on tours promoting Springsteen's records Wrecking Ball and High Hopes, and at every show, audience members held signs requesting their favorite songs. "Standing in front of 60,000 people … you think, 'Oh my God, what if he picks that one?" Manion recalls. "The fear of him picking that song made me learn every song he ever wrote."
The late Clarence Clemons may be the saxophonist people think of when they think of the Boss, but Manion has been in the picture for decades. Raised in New Jersey (he now lives in Seven Fields, in Butler County), Manion got his start playing with Springsteen-associated groups like Southside Johnny and the Asbury Jukes, in the '70s, and Little Steven and the Disciples of Soul, in the '80s. Since then, Manion says, "whenever Bruce Springsteen has needed a horn section, he's always called me."
This weekend, Manion celebrates the release of his second solo record, Nightlife, at the Strand Theatre in Zelienople. He'll be joined by another Springsteen friend, Joe Grushecky, who plays on the record, and has helped welcome Manion into the Pittsburgh music scene. The record is a collection of standards ("Smoke Gets in Your Eyes," "Stardust") and classic R&B and pop songs ("It's Gonna Take a Miracle," "Town Without Pity").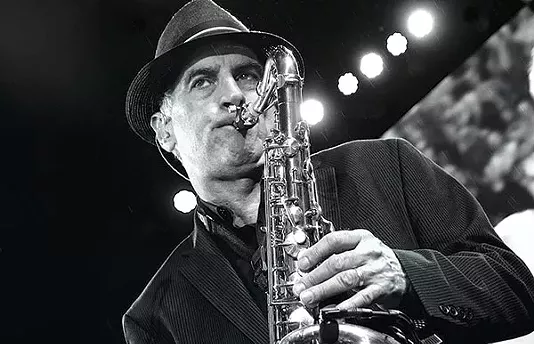 "All my life I've been listening to great horn players," Manion says. And in listening, he often focused on comparison. "What does Stanley Turrentine sound like playing 'Stardust'? …What does Charlie Parker sound like playing 'Stardust'? I thought, 'I don't have a record that shows the way I sound on some of these standards.'"
Arranging such well-known songs was a challenge: When covering a classic like "A Change is Gonna Come," Manion says, you have to make it "as good as if not better than the original, and that is an extremely difficult thing to do." The record also includes versions of the Springsteen song "City of Night" (Bruce digs it) and "Amazing Grace," which Manion included as a tribute to those killed in last year's Charleston church shootings.
The CD booklet includes a sampling of Manion's tour photography, an art he's been passionate about since discovering it in the '70s. In addition to Springsteen, Manion has toured with Willy DeVille, Robert Cray and Diana Ross. During Ross' tour, he "lived in casinos for two years," and recalls, "I even had Sammy Davis Jr. come up to me and say, 'You play a mean sax!'"
But Manion's photographic eye is drawn to nature and architecture rather than celebrity, which may support how Manion has managed to avoid the pitfalls of actually living on the road. Photography keeps him out of trouble, he says, but he's also kept good company over the years. "I've been fortunate to work with people who have strong beliefs," he explains. "They're … serious about their music and their lives, and are basically good role models."