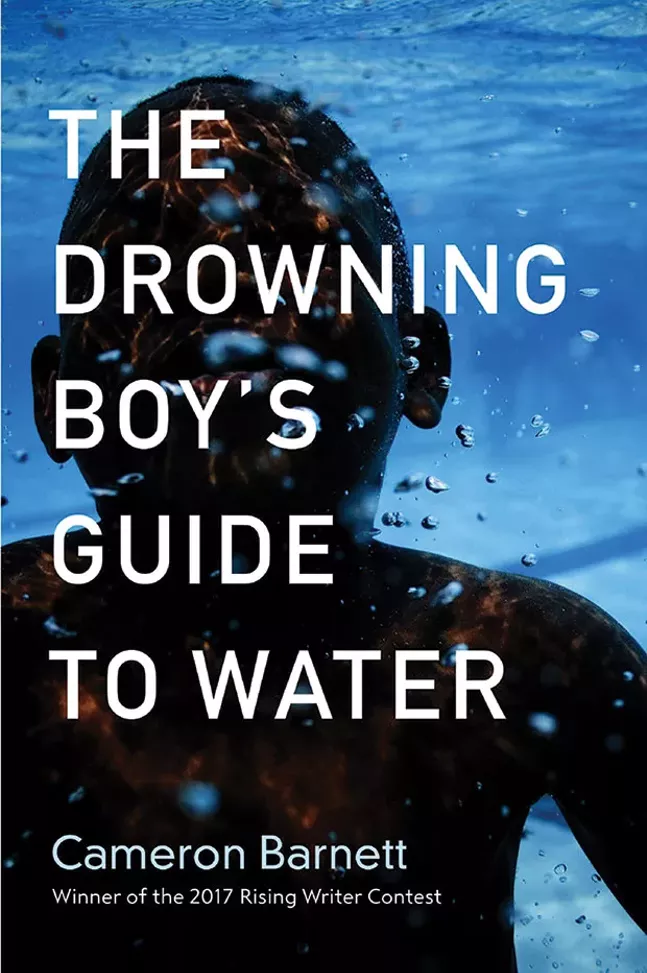 As one of the four classical elements, water represents life, and symbolizes purification of the soul. In Pittsburgh-based poet Cameron Barnett's anticipated debut collection, The Drowning Boy's Guide to Water (Autumn House Press), water serves as a complex and versatile metaphor. In "Letter to Sandy," Barnett writes, "Water can be so difficult sometimes /… but pain is more than feeling." The many references to water and pain (emotional, physical and existential) gush forth in powerfully perceptive ways.
Barnett often uses Pittsburgh as a setting, and his connections to the city run deep, especially in heartfelt pieces like "Iron Angel" and "Bishop on a Slant," which reference his grandfather, civil-rights activist Bishop Charles H. Foggie. More importantly, Barnett, who works as a language-arts teacher, received his master-of-fine-arts degree from Pitt, where he was editor of the journal Hot Metal Bridge and studied with heavyweights like Terrance Hayes, Yona Harvey and Lynn Emanuel.
And while a poem like "Baby" is written after Hayes, this 95-page collection highlights a writer who's found his own voice. In "To the Octopus," Barnett uses an incident — "I got coldcocked in the mouth once / by a kid blacker than me for Talking / white to him outside the cafeteria, / lost four teeth to the tiled hallway" — to strike narrative balance. He then imagines himself adopting the cephalopod's survival instincts, writing "Camouflage is essential. /… Watching you now I know why / you blacken the water and run." The zoomorphism utilized throughout plays sympathetic and effective.
In the title poem, Barnett references water again, his speaker describing "[t]he strength of chlorine, / the indoor pool, swim class clinging / to the kickboard then jumping from the ledge / into the arms of the smiling white lady, / only mostly sure she would catch you." Here, swimming represents a thin line between life and death, black and white, allowing him to call up frustrations of casual racism, the death of Trayvon Martin and the difficulties of interracial dating. He ends by writing, "When you are drowning, don't forget to practice good form: / float on the surface; part the water with your lips; / only swallow as much as you can hold." It's a striking, fatalistic turn, speaking to cultural weariness.
And though one series of poems here, "The Bones We Lose," feels tacked-on and stylistically different, The Drowning Boy's Guide to Water will leave readers gratified after plunging into its well-crafted insights, swirling with perspective.