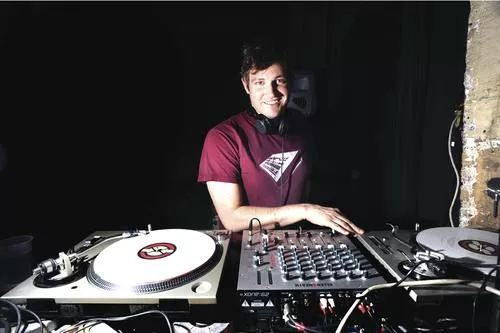 Bryan Kasenic's ear for more experimental music developed in his early teens, and opened up to an even broader spectrum of sounds when he started hanging out at Carnegie Mellon's student radio station, WRCT, when he was 16. That was in the early '90s. Nowadays, the North Hills native is known as Spinoza, and his Bunker series has amassed a reputation for being one of the most forward-thinking, boundary-pushing electronic-dance music (EDM) monthlies in Brooklyn.
When Kasenic was young, a fledgling DJ couldn't simply hop on Beatport, pull music from YouTube or listen to artists' Soundcloud pages; music-hunting required more than an Internet connection.
"Suddenly getting a position at the radio station where they had a huge, amazing music library and tons of new releases coming in every week that I could listen to ... was a pretty big deal," Kasenic says. WRCT's community of musical free-thinkers, and the sheer quantity of records available, nurtured both Kasenic's career and the local counterculture music scene. It also served to acquaint him with Edgar Bucholtz (DJ Edgar Um), who would serve as a frequent collaborator.
The underground music climate in the early '90s, as both Kasenic and Bucholtz recall, was a strange blend of drum-and-bass ravers and artsy intellectuals. The parties that Bucholtz threw back then, the brand of party that prompted him to book Kasenic for his first DJ gig outside of radio, spawned confusion in both camps. Bucholtz recounts one particular instance when a raver was thrown by one of his hard-to-define events.
"This kid came up the stairs and he was like, 'I don't get it, is this an art show, or is this a rave?'" Bucholtz recalls responding with a shrug: "I dunno, man. You wanna come in?"
This Fri., April 29, one of New York City's kingpin EDM party-throwers will be back in his old area code to join forces with Pittsburgh's own pioneering EDM crew, Humanaut. Accompanying Spinoza on the decks will be fellow Bunker DJ Eric Cloutier, with opening support from Edgar Um. The event, at Istanbul (4130 Butler St., Lawrenceville), starts at 10 p.m. and runs until 5 a.m.; tickets are $12 in advance, $15 at the door. Visit humanaut.net for more information.