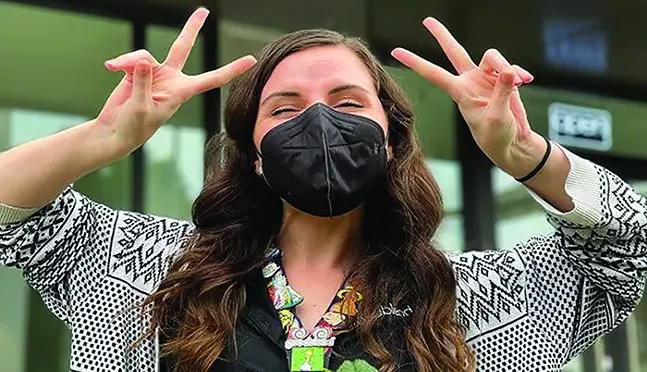 goodblend, Pennsylvania
, a new medical marijuana growing, processing and retail company in Pennsylvania, is not only bringing a new patient experience to the medical marijuana community, but it's also working to "break the grass ceiling" in this heavily male-dominated industry — from the top down.
Liz Conway
, the President of goodblend, Pennsylvania, joined
Parallel
, the parent company of goodblend PA and one of the largest privately-held multi-state operators in the country, in 2019.
She originally worked as a Director of their California market operations, and then was promoted to President of the Florida market. Now, she is leading the rollout of goodblend in Pennsylvania.
With a leadership team that values diversity and inclusion, Liz is supported by women leaders at every level, like
Samantha Buffoni
, the Assistant Operations Manager at
goodblend in Pittsburgh
.
Samantha joined the goodblend team in 2021 but started with the Pennsylvania Medical Marijuana Program herself in 2018 while completing her Master of Social Work degree at the University of Pittsburgh.
"The positive impact medical marijuana made on me inspired me to focus on advocating for the plant's benefits and for the communities negatively impacted by its prohibition," Buffoni shared.
She joined the industry at the ground to learn about what patients wanted from this program but joined goodblend with hopes of setting a new standard for the medical marijuana industry.
"I truly love working for goodblend," she continued, "It has created such a welcoming, collaborative environment that is inviting to all, and I'm so happy to be a part of it."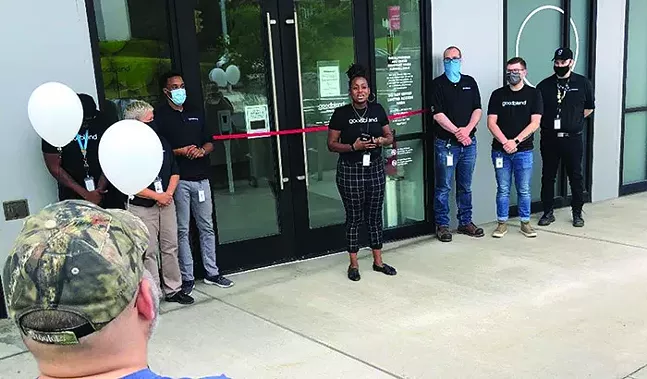 Jervonne Singletary
, Community Relations Manager at goodblend, also started with the organization in 2021 but began her career in this industry five years ago in New York City, where she led the NYC Mayor's Cannabis Legalization Task Forces Land Use & Licensing and Economic Opportunity sub committees.
"I initially started in this industry because I believe in the transformational power of medical marijuana for one's health but also for those that choose to work in this fast-growing industry," Singletary shared. "And I love working at goodblend because each day is a chance to make a difference and educate someone about the benefits of medical marijuana."
And last but certainly not least,
Marci Keffer
, a proud born-and-raised Pittsburgher, serves the Pittsburgh medical marijuana community as the Store Manager of
goodblend Pittsburgh
. For Marci, improving patients' well-being is truly fulfilling.
"I'm incredibly passionate about providing patients with a genuine, compassionate — and of course, fun — experience," shared Keiffer.
Stop by the
goodblend Pittsburgh dispensary located at 5502 Baum Blvd
. to meet these extraordinary female leaders that are truly "breaking the grass ceiling" in Pittsburgh!
Follow us @goodblendPA on
Facebook
and
Twitter
.