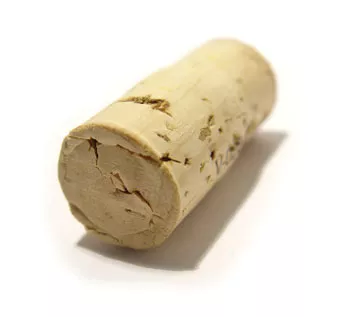 It's 92 steamy degrees in the former fork-lift maintenance shed of the former Glenshaw Glass facility. Richie, Sandy and Big Al are wilting in the heat. Working the production line, they're bottling, corking, taping, sealing, labeling and boxing up Boyd & Blair … which at least one connoisseur has rated the world's finest vodka.
The world's finest vodka? Produced in an unmarked, two-story industrial shed?
In Glenshaw?
"Our premise was always that we could make a better vodka than what was on the shelf," says co-owner, operator and founder Prentiss Orr.
That's the draw for Richie Shirkes, Sandy Riemer and Big Al Dubinsky, tried-and-true FOPs (Friends of Prentiss) who also appreciate a chilled noggin of the glorious clear liquid.
Accepting the gratuity of a bottle of Boyd & Blair for every four-hour shift they pull, the three are distillery irregulars, bringing their unskilled hands to the decidedly low-tech operation whenever the need arises.
And the need arose today, with the current bill of lading for 180 six-bottle cases for Pittsburgh, 66 for Georgia and 90 for Scranton. This batch is part of an order book expected to top some 6,000 cases in 2011. Maybe more; Orr and his partner Barry Young have shipped 1,800 cases a month so far this summer.
Boyd & Blair, which first hit the shelves three years ago, is now available in 14 states, from California to Rhode Island. Yet it still has but one paid employee: the redoubtable Ron Ricci, a thirtysomething, tattooed marvel. So Orr and Young depend on the kindness of strangers -- or, more accurately, the time and trouble of family and friends willing to pull shifts.
And to enjoy the rewards. The Wall Street Journal has put Boyd & Blair on its top shelf, as has Food & Wine magazine and others. No less a guzzling guru than F. Paul Pacult, in his prestigious Spirit Journal, rated Boyd & Blair the 22nd-best liquor on the planet -- the highest rating for any vodka.
"That makes us his number-one best vodka in the world," Orr say. The key to such success? "We use only pure Pennsylvania potatoes for natural sweetness and a smooth finish."
Hand-filling the bottles on this blisteringly hot day, Richie, Sandy and Big Al work on a small cluster of tables. Richie, a self-styled recovering Deadhead ("I'm trying to wean myself away from them; after all, it's been 16 years since Jerry died") stands beside a 1,000-liter stainless-steel tub. Wearing a vintage 1989 Fall Tour T-shirt, he takes pre-printed, pre-washed bottles from a drying tree and places them in two small, pre-set filling machines. He activates the fillers, which switch off automatically when the vodka hits each bottle's neck.
Extracting the bottles, he passes them to Sandy -- a slight, sad-eyed photographer and graphic designer -- who corks, tapes and dips the bottle tops in hot wax. From there, the mustachioed 6' 5" Big Al (a friend once described him as Sam Elliott on steroids) pastes on small brown batch labels. Big Al hangs an advertising card on each bottle's neck, puts six bottles in a partitioned cardboard box, tapes it shut and places each box on a wooden pallet.
Their conversation drifts in and out, punctuated by Zen-like trances in the sultry shed. Today, their thoughts are driven by odd bits of pop-culture flotsam. Conversation touches on a vintage appearance by Christopher Walken on Saturday Night Live (truly obscene), the Grateful Dead closing Winterland (Chuck Berry's "Johnny B. Goode" the finale), the Firesign Theater. After a welcome lunch break -- in which they chow down fruit, salad and water -- the work and conversation resumes. Topics now include: 1960s-'70s WTAE-TV personality Del Taylor (whose memorable bon mots included "the weather tonight at Greater Pitt Airport is clear, cold and dark"); Michael Chabon's The Mysteries of Pittsburgh (two thumbs down); Borat (ditto); and Bobby Darin's terribly short life and his evocative piece of iconic pop, "Beyond the Sea."
After a four-hour shift, the trio have drunk the place dry -- used up all the liquid stock in the stainless steel tank. They tape up the last case: That's 58 cases for the day, 348 bottles in all. Hoisting their victory bottles, the three bid Barry and Prentiss goodbye, and walk out into the blazing afternoon sun.