Maddalena Tray's entrance into the world in February 2017 was not easy. At birth, she was diagnosed with hypoxic ischemic encephalopathy, disseminated intravascular coagulation, kidney and liver failure, and possible brain damage. It's hard to imagine that a tiny baby could endure all these medical issues.
The night she was born, she received her first two liters of blood, and more than 40 followed during her 40-day stay in the NICU. "If she hadn't received that blood, there was no other option for her. She wouldn't have survived," said Maddalena's mother Nancy. "That's why blood donors are so important."
Maddalena's family was so grateful to those in the Pittsburgh community who gave blood that they decided to host an annual blood drive in Maddalena's name to replenish the area blood supply. "We are committed to host blood drives in her honor because we know how important and life-changing blood donations can be," Nancy continued. "The generous people who donated blood literally save lives."

Please be generous. If you are healthy and eligible,
we urge you to give blood through Vitalant.
Make blood donations a part of your routine. Please schedule your appointment to give blood. Visit vitalant.org or call 877-25-VITAL
Vitalant makes it as convenient as possible to donate blood – offering 10 comfortable Blood Donation Centers throughout the area, as well as several community blood drives daily. When you donate blood through Vitalant, your blood stays right here in the community. That's because Vitalant is the exclusive blood provider to both UPMC and AHN hospitals, as well as other hospitals throughout the region.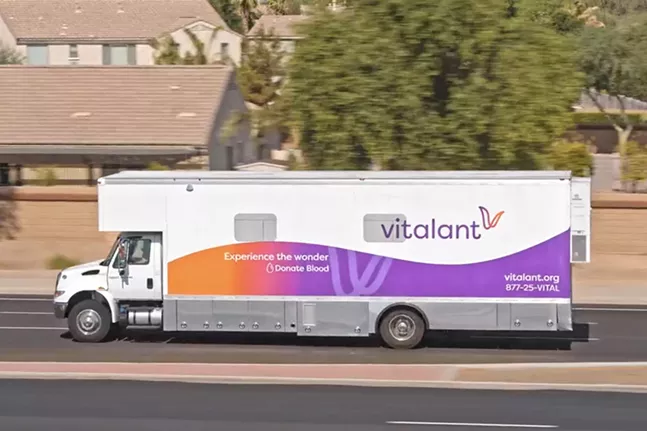 Every whole blood donation can help as many as three patients, including those being treated for cancer, suffering from injuries and trauma, and babies born with the immediate need for blood transfusions.
Right now, our region is experiencing a serious blood shortage. Please make your appointment to help the critical need, and experience firsthand how. amazing it feels to save someone's life.


S
upport for this lifesaving initiative is being
provided by Highmark Foundation.