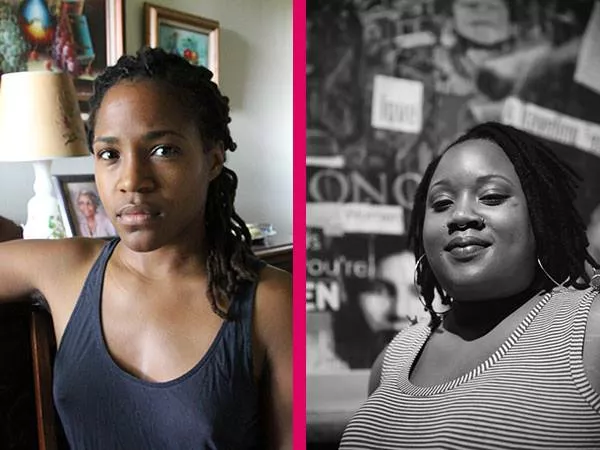 Part of Pittsburgh City Paper's month-long celebration of Black History Month
The struggles of Black Americans are long and frequent throughout American history. New struggles are documented each day. Coping with those and understanding them is a struggle onto itself.
Writing can help.
The University of Pittsburgh's Hillman Library is hosting a writing workshop with two well-known poet-artists:
Saretta Morgan and Bekezela Mguni
. The workshop will help attendees interact with the exhibit "Ferguson Voices: Disrupting the Frame," which the library has had on display throughout Black History Month.
According to the website, "Ferguson Voices tells the story of the people of Ferguson, Missouri, before, during, and after Michael Brown, a young black man, was shot and killed by a white police officer in August 2014."
The workshop is organized and co-sponsored by the Center for African American Poetry & Poetics, The Black Unicorn Library and Archives Project, the Global Studies Center, and ULS.
Morgan is a poet and text-based artist who recently received the Center for African American Poetry and Poetics-City of Asylum Dream-Space Residency. Mguni is an artist, poet, doula, activist, and librarian, who founded the Black Unicorn Library and Archives Project.
The
workshop
runs from 6:30-8:30 p.m. on Mon., Feb. 25. Must be 18 or older to attend. Hillman Library, 3960 Forbes Ave., Oakland. Free.
ucis.pitt.edu