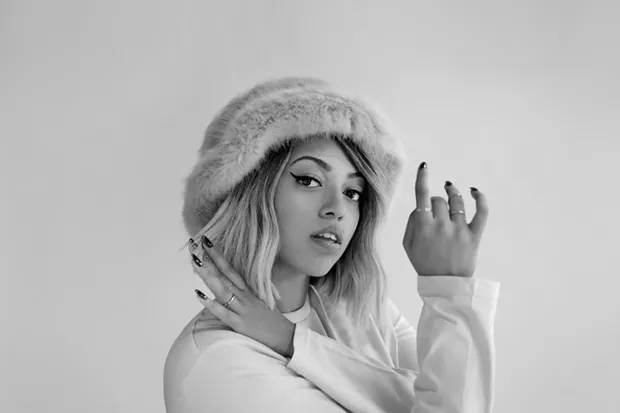 Part of Pittsburgh City Paper's month-long celebration of Black History Month
Stop what you're doing and listen to these emerging Black female artists.

Noname
Until September 2018, when rapper Noname released her sophomore album,
Room 25
, the Chicago native flew under the radar. Even though the artist, whose real name is Fatimah Warner, was featured on Chance the Rapper's breakout album
Acid Rap
in 2013. Even though her first album
Telefone
dropped in 2016 and became a 'cult classic.' Even though she played sets at Meredith Music Festival, Coachella, and Pitchfork Music Festival in 2018, all the internet information about Noname could be found on the first couple pages of Google.
Uncomfortable with the spotlight, Noname rejected most interview and
photoshoot
requests, and her social media is similar to her name: nondescript and bare. But
online
presence or not, Noname should be on everyone's playlist.
Tierra Whack
Have 15 minutes to spare? Good, that's all that's needed to listen to Tierra Whack's debut album,
Whack World
. Consisting of 15, one-minute songs, the album is quirky, insightful, and outlandish. And thanks to its concise length, it leaves you wanting more.
Mahalia
I first came across Mahalia, who hails from England, on Beats 1 radio. Host Julie Adenuga could not stop raving about the 19-year-old singer-songwriter. It only took hearing Mahalia once to understand why; she brings a fresh take to classic R&B, that touches both mind and body. While she isn't making her way to the U.S. anytime soon, that just means you have time get familiar with her sultry, neo-soul sound. A few of my favorites: "I Wish I Missed My Ex," "Sober," and "Proud of Me."