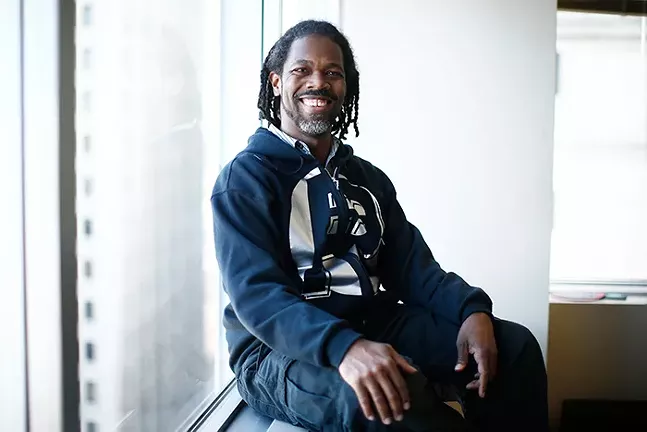 Part of Pittsburgh City Paper's month-long celebration of Black History Month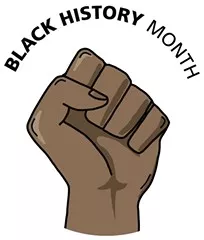 Marcel Walker's smile is infectious. He's one of those wonderful humans who lights up every room he enters with an enormous smile and a giant hug.
Just last week, amidst all of the sappy posts from couples on Valentine's Day, Walker posted this to all of his followers:
"I absolutely want you — and you, and YOU — to know that I think about your happiness and well-being all the time. Like, I'm OBSESSED with it, for real! I want you to know that you're loved today, and tomorrow, and the next day, and next week, and next month, ad infinitum."
It's not an act. He's just one of those folks who genuinely cares about others, and that compassion carries over into his work. "I had great examples set for me early on," he says. "When your childhood role models include Fred Rogers and Superman, you can't help but want to help, serve, and protect others."
Pittsburgh City Paper
readers will recognize him as the 2017 winner of
Best Local Cartoonist
in our annual Best Of Pittsburgh readers' poll. Walker's freelance work can be seen all over the city, from illustrating the front page of
City Paper
to illustrating the cover of this year's program book for the 21st annual
Pittsburgh Racial Justice Summit
.
"The entire design is spot on and of particular significance is the nod to
Alisha Wormsley
's reminder that there are Black people in the future," the organization posted on its Facebook page when revealing the cover art.
Walker's own comic book
Hero Corp., International
, which he created, wrote and illustrated, features a Black superhero. If the cartoon looks familiar, it's because he modeled the character after himself.
"Black people responded to that," Walker told
CP
in 2016 after receiving an award from the Advancing Black Arts in Pittsburgh Fund to help with the comic. "If that can inspire Black people to do whatever, that's what I want to do."
I asked Walker if anyone inspired him growing up, and he said was inspired as a kid by his relatives. He says his cousin Nathaniel was one of the first artists he looked up to.
"He could draw really well, and would share tips with me," he says. "I'd watch the way folks would react to his artwork, and it made me want to elicit that same kind of response from people. Back then, artists in comic books didn't have the same kind of visibility they enjoy in media now, so Nate helped make it more tangible what I could do as an artist."
Inspiring people also carries through in his own work as an educator, teaching comic book arts to students for years in Pittsburgh. One of his former students is Ed Piskor, a comics artist who has since gained notoriety as the creator of
Hip Hop Family Tree
, an Eisner-winning documentary comic series that's a must-read for fans of the musical genre.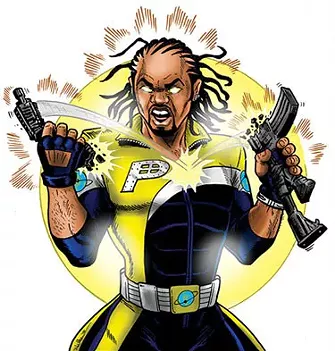 Walker's talent also hasn't gone unnoticed. In 2018, he received a BMe Genius Award from BMe Community, a national network recognizing Black men who help others and their communities. Other local winners have included Pittsburgh City Councilman R. Danielle Lavelle and activist Leon Ford.
His favorite Black leader? His Aunt Myrtle, Nathaniel's mother. "She's been our family's matriarch for decades and gave advice that I've lived with since I was a kid."
In addition to his freelance art, Walker is board president of the Toonseum, Pittsburgh's museum of comics and cartoon art. The museum unfortunately shut its physical doors in Downtown Pittsburgh last year, but Walker wants everyone to know Toonseum still exists. It just doesn't have a physical space yet. The board is still meeting and making plans for the future — Walker said his first mission was to diversify the board, bringing more women, LGBTQ, and people of color to the table. He promises there will be more to come.
Walker's work continues to not only make history, but honors history — and not just for the Black community. As project manager and lead artist of
CHUTZ-POW! SUPERHEROES OF THE HOLOCAUST
, the Holocaust Center of Pittsburgh's comic book series, he has been given the opportunity to help document the stories of local Jewish Holocaust survivors.
The series includes a teacher's resource guide to help educators use the comic books to help students better understand this part of history. The series is now for sale outside of the city too, spreading Pittsburgh's stories — and Walker's artwork, to the United States Holocaust Memorial Museum Gift Shop in Washington, D.C.
Why is it so important for him to always help others? He credits his kindness to wanting to make his mother proud.
"My mother was always preoccupied with taking care of other people's needs," he says. "Between cooking for them, playing piano and organ at church services, weddings, memorial services, etc., whenever anyone would ask, my mother was present with others to such a degree I often had to be the heavy in our household!"
Luckily for Pittsburgh, Walker is walking in his mother's footsteps. You can find more of his artwork, photography, and writing on his site at
marcelwalker.com
.