Part of our month-long celebration of Black History Month


The University of Pittsburgh has long had a vibrant poetry community, but the school, and the city for that
matter,
has not always encouraged or embraced writers of color. In 2016, a few professors decided to change that, founding the
Center for African American Poetry and Poetics
(CAAPP).
Dawn Lundy Martin
co-founded the program along with poet and former Pitt professor Terrance Hayes.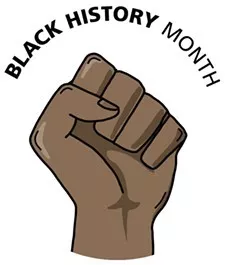 Martin is now the director of CAAPP, whose upcoming event
schedule
includes Ferguson Voices, a workshop tied to activism against police brutality, Blackness and the Powers of Horror, a discussion on the relationship between blackness and the horror genre, and a discussion between poet Claudia Rankine and photographer Carrie Mae Weems.
Martin has written four books of poetry and edited several anthologies. Her work touches on the intertwining connections between blackness, sexuality, gender, and class. There is seriousness to Martin's poetry that doesn't necessarily make the topics she covers easy to digest. In "The American Middle Class…" from her 2016 book
Life in a Box is a Pretty Life
, Martin
writes
"Reviewers want these poems to be more hopeful. Love is obvious."
In a 2017 interview with
The Rumpus
, Martin discusses the topic of interpreting poems, which can be difficult for non-poets to grasp. It's a form of writing that doesn't easily give itself over to the reader, at least not as simply as novels or non-fiction might. "I don't think poems need to be 'explained' or 'defended.' I'm not even sure how I feel about 'interpretation,' despite the fact that a lot of my academic life rests on the assumption that interpretation is useful," Martin says. "Instead of focusing
on readers, let me ask instead: what did you learn/discover while writing this book in this way?"
In many ways, Lundy's philosophy is reflected in the mission of CAAPP. It's not a project to extract meaning from black art, but more to generate discussion, offer criticism, to celebrate, and to acknowledge the work done by black poets.
In its mission statements, CAAPP makes it clear that their goal is always to new ideas. "We are concerned with a practice-based poetics, where creating is centralized as a way of working through questions to arrive at new ideas," the website states. "We are concerned with a practice-based poetics, where creating is centralized as a way of working through questions to arrive at new ideas."