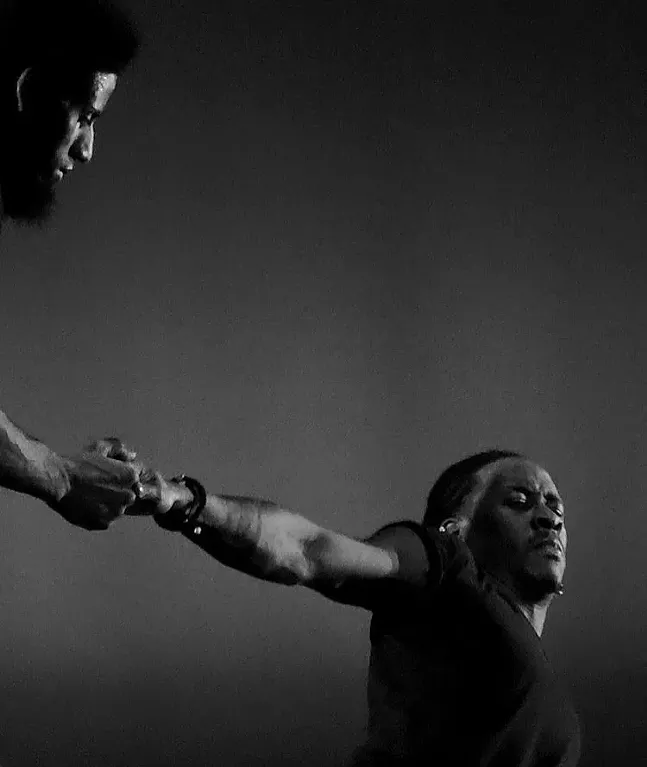 Part of Pittsburgh City Paper's month-long celebration of Black History Month
You've probably seen or completed many daps in your lifetime, but you might not know their important cultural significance. (For those not in-the-know, the program
describes
daps as "the intricate handshakes that serve as greetings usually between Black men in the United States.")
An acronym for "dignity and pride," the action became popular during the Vietnam War as a show of solidarity among African-American soldiers. Other names for the handshake include "power shake" or "giving power."
As part of Black History Month, Carnegie Mellon's Center for the Arts in Society is hosting an event to educate the public on the importance of daps and other Black gestures. Today,
"In the Tradition of Black Radical Gestures,"
features two interdisciplinary artists, Andre Zachery from Brooklyn and Lamont Hamilton from Chicago. The two artists created
Dapline!
, an evening-length choreographic work with six to eight male performers, to examine the origins of the dap and the role of Black gestural practices in resisting systemic oppression.
Zachery and Hamilton will highlight the research involved in creating their work on Mon., Feb. 4, at 4:30 p.m. at Porter Hall on CMU's campus in Oakland. The
event
is free and open to the public.