Part of Pittsburgh City Paper's month-long celebration of Black History Month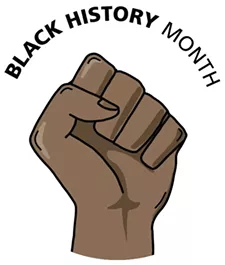 When Khamil Scantling founded Cocoapreneur ("Cocoa + Entrepreneur") she wanted to make becoming a business owner attainable for more African Americans in Pittsburgh. With the launch of Cocoapreneur's new online Black-owned business directory, Scantling is expanding her reach to help give even more exposure to the many businesses owned by African Americans throughout the region.
The directory, launched earlier this week, includes local businesses Ujamaa Collective, Kolor-N-Kiln, Kitchen of Grace, and more. A business can currently get listed annually for free, but the directory also provides monthly packages with more options.

Scantling, originally from New Jersey, talked to us about why she feels the directory is needed in Pittsburgh, and what surprised her most about the city when she first moved here.

Congrats on the launch of Cocoapreneur's new directory! Why was it important for you to provide a list of Black-owned businesses in Pittsburgh?
In my opinion, from my observations, particularly in America, being financially stable and prosperous is closely aligned to freedom. Regardless of whether or not that is morally just, that is the case when you live in a capitalistic society. Black people in America, as long as we have been given the space to do so, have been smart, innovative, resourceful, and good spirited, despite all of the oppression and racism that is cast upon us. The thing we lack most, as a collective, is wealth and ownership. Creating this directory is my contribution to the fight to sustain Black neighborhoods and communities in Pittsburgh because they are just as important as neighborhoods like Squirrel Hill and Polish Hill.
Cocoapreneur's directory offers listings between $19.99-49.99 a month, but a business can also submit an application to have one annual listing for free. How do you keep your prices so low?
I keep them low and offered the free option because I feel like it's necessary. A huge part of my philosophy is the notion of "meeting people where they are." That means catering to the needs of others and recognizing that not everyone is as able as you may be. As human beings who have varying circumstances, various levels of awareness, various levels of experience in business, etc, I needed to include and make space for people at all levels of entrepreneurship. I am a very communal person, and I want to reach as many people as I can. I want the newbie and the titan to both have space on this directory. We can all eat together.
Is Cocoapreneur all you? Do you have anyone helping you out?
In regard to the day-to-day operations, it's me. In regard to the idea, it sparked with a conversation between two friends, Nazura Asaseyeduru and Maria, and myself. But the sustenance, inspiration, and motivation to continue this mission comes from the people I aim to impact! That helps keep me excited about this work. The amount of appreciation I receive for the work makes me excited to stay up late and spend time researching how to make everything I envisioned happen. I'll definitely need to get more help with the directory being live now.
In an interview with Drinking Partners last year, you said you also aim to have Cocoapreneur be a community service to help Black business owners. What kinds of services do you offer if Black Pittsburgh entrepreneurs reading this need help?
I have always, since inception of Cocoa, been a liaison between entrepreneurs and resources. I really want to be a resource and provide solutions to issues, whatever those issues may be. I'll begin structured business consulting, startup coaching and fundraising facilitation later this year since those are areas I have experience in. I'd like to map out a young entrepreneurs program for young teens, and being an investor in the long run. I want to build communities!

I was absolutely in shock when I came here. I remember asking where all the Black people were outside of Pitt's campus.

tweet this
You didn't grow up in Pittsburgh. Did anything surprise you about the city when you first moved here?
I was absolutely in shock when I came here. I remember asking where all the Black people were outside of Pitt's campus. I grew up in a town where I saw Black people in all positions in society. My mayor, principals, business owners, coaches, and dentists were Black. That was my first indication that I become any of those things. I can't imagine what my view of the world would be if I didn't grow up seeing people who looked like me and came from the same background. That lack of familiarity and commonality in Pittsburgh led me to resent Pittsburgh for a long time ...
What Pittsburgh neighborhood do you feel most at home in?
I love love love the Hill District! My aim is to purchase my next home there and open a brick and mortar anything in The Hill. It resembles where I grew up and I see so much life there. I breathe a sigh of relief when I'm there and feel like I belong. It's so Black. [laughs]
Do you have a current favorite Black business that you want to give a shout out to?
I refuse to name a favorite. I have some that I admire greatly, but there's no way I can name just one ...
It's hard not to recognize that Cocoapreneur itself is Black-owned. What can folks do to help you?
To help Cocoapreneur, I need people to share the directory, use it (like really reference it as your go-to source of info on where to go when you'd like to support Black business or when you're in a historically Black neighborhood), and I could use some large city and government contracts to give first hand insight on what Black entrepreneurs need and to put systems in place to further assist Black businesses. I think what some people don't realize is that when Black people in America thrive, this country thrives. We are a large part of this country's history as we are responsible for the rapid economic growth experienced here since we were brought here in the early 1600s. We're due. And if all else fails, just leave us be and cause no harm and we will undoubtedly flourish.