Part of Pittsburgh City Paper's month-long celebration of Black History Month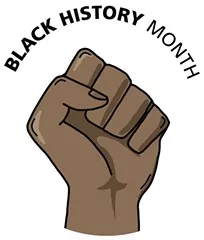 I'd like to open with the disclaimer that, as a white woman, I know nothing of the Black experience in America, and would never suggest that I do. What I can say is that I grew up during the tail-end of the 1980s and the 1990s, when race relations were tense and positive portrayals of Black America were few and far between. As a kid in rural Pennsylvania, there were no Black children or teachers at my elementary school, so my day-to-day interactions with anyone of color were nonexistent. I was either too young or too unaware to have any interaction with music that wasn't my family's favorite country station, or TV and film that weren't
Roseanne
or
Teenage Mutant Ninja Turtles
, my favorite cinematic work at that time.
Then
A Different World
came along. Premiering on NBC in 1987, the
Cosby Show
spin-off followed Denise Huxtable (Lisa Bonet) as she attended a historically all-Black college. Bonet left after one season, when she was written off the show after becoming pregnant to her then-husband, musician Lenny Kravitz; a decision that, in hindsight, reeks of sexism. (That being said, shoutout to the incredible Zoë Kravitz.) Still, the sitcom continued for another five socially-conscious seasons, showcasing Black comedic talent like Jenifer Lewis, Whoopi Goldberg, and Sinbad, all while discussing race and class, as well as issues more specific to the era. (For example, it became one of the first American network television shows to address the HIV/AIDS epidemic.)
While my memories of the show are vague (I was probably about 5 years old when it debuted), I remember loving many of the characters, primarily Southern belle Whitley, played by the indelible Jasmine Guy. More importantly, it left a huge impression on me with its often times joyous, community-minded depiction of college. I was transfixed, thinking that if this is what that life was like, then I was definitely bound for higher education. As the child of two parents who either never attended or never graduated college, the show introduced it as something desirable, something to strive for. It was something I desperately wanted to be a part of. It didn't matter that no looked like me (well, except for Marissa Tomei, who played one of the few white students).
So thank you,
A Different World
, for inspiring me — even if that inspiration did end up putting me in debt, I wouldn't change a minute of it. If you want to see what I'm talking about, the show is now streaming on Amazon Prime.