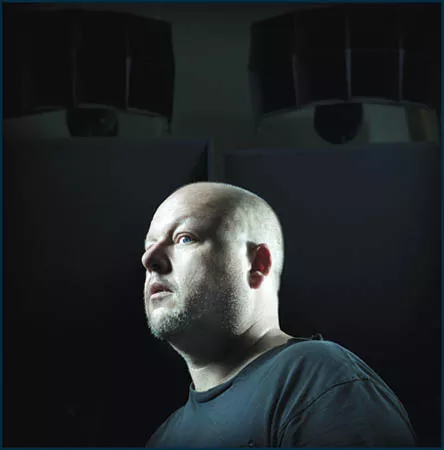 For set lists these days, Black Francis says he picks out at least one song from each of his albums. This presumably means both something from The Pixies' classic Surfer Rosa and something from the concept record he did in 2008 about Cuchullain, the heroic figure from Irish mythology.
"Is my last record less valid than the popular ones?" the bald-headed alt-rock icon asks. "I don't listen to music that way. Is Bob Dylan's Self Portrait less valid than Blood on the Tracks? … Self Portrait is the one that got panned. People don't even know what you are talking about sometimes when you mention Bob Dylan's Self Portrait. Self Portrait is a really interesting record for me. It's not invalid."
Francis (he went by Frank Black for a time, but is back to using his Pixies-era moniker these days) has a lot of Self Portraits in his back catalog -- albums that, even if not necessarily panned, sunk beneath the collective consciousness of even his fans. This is partially due to his sheer productivity. Since the initial disbanding of perpetual hipster favorites The Pixies in 1993, he's put out a whopping 20 new albums.
If Francis seems like he currently has that back catalog on his mind, it may be because he has been compiling a boxed set of material recorded with The Catholics, his backing band from 1997 to 2003. He says he's going to order all the songs alphabetically, partially to sidestep the process of arranging them into a "dramatic arc" as they often are on albums and in set lists. "A pop song is two to three minutes long and that is the entity," he says. "The song has a beginning and it has a middle and it has an end, and that is the currency we are working with."
His latest, to be released Sept. 13, is Paley & Francis, a collaboration with Reid Paley, the now-Boston-based singer/songwriter who got his start in the '80s with Pittsburgh-based punk/blues band The Five. The album came about in a spurt typical of Francis: Last year, he saw a small hole in his schedule, wrote the album with Paley (a frequent tourmate) in three days and recorded it over a weekend. "We wrote [the songs] all together and we were singing them with the drive of The Byrds, I suppose," says Francis.
Will Francis' creative restlessness ever be channeled into another Pixies record? The band has been touring consistently since its 2004 reunion. Francis says some fans have told him they don't want the band to mess with its recording "legacy." But he says he's open to a new Pixies release.
"We've been very fortunate in that we've been able to do so many years of touring on a back catalog. Can it last another seven years of reunions? I don't know."
Check out the longer Black Francis interview here
BLACK FRANCIS. 8 p.m. Fri., July 22. Club Café, 56 S. 12th St., South Side. $22. 412-431-4950 or www.clubcafelive.com