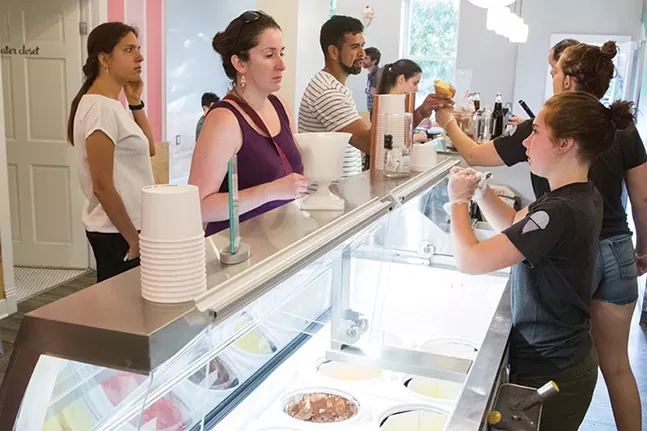 Millie's Homemade Ice Cream might be what Pittsburgh wants and needs. But why has Millie's put the freeze on its competition for Best Frozen Treats/Ice Cream? With in-house pasteurization and a pleasing pastel theme, Millie's (millieshomemade.com) offers nostalgic joys for the senses.
As a small business in Pittsburgh, Millie's makes the most of its Best of Pittsburgh recognition by posting to Instagram — the fastest way to reach its 12,000 followers of local folks excited to try new foods. Great ice cream is nothing new, though. And it never falls into flavor-of-the-month category.
Millie's ice cream comes from small stores in Shadyside and Market Square. But it's a big deal.