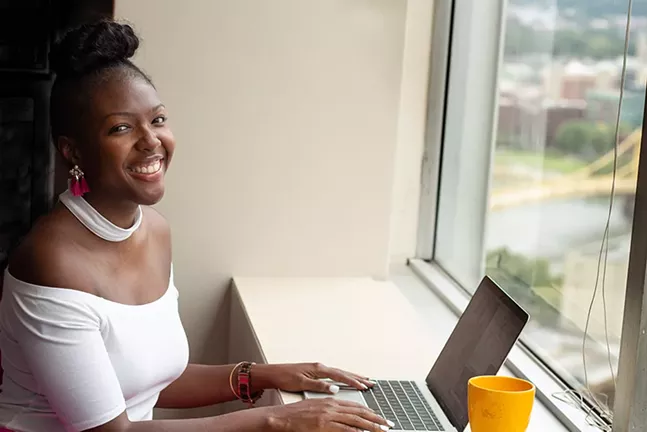 Some people scream or cry when they hear good news. When Front Paige Me blogger Paige Mitchell learned she was selected Best Blogger by City Paper readers, she put on "Pop That" by French Montana and danced around the house with her dog.
As someone who started writing at a young age, Mitchell feels validated by the support. "When I first got the news, I took a moment to reflect all the way back to when I used to write stories in my diary, to where I am today," she says.
Front Paige Me (frontpaigeme.com) covers the entertainment scene in and around Pittsburgh, like a hip-hop conference at CalU or the 1Nation Sneakerball. But Mitchell also covers and reviews events in New York City, Chicago, and Tampa.
Born and raised in Pittsburgh, Mitchell's personal life and business are rooted in the city. "It's the place where I lived in my first apartment, had my first kiss, started my own business." Mitchell says. "… I will always love Pittsburgh."