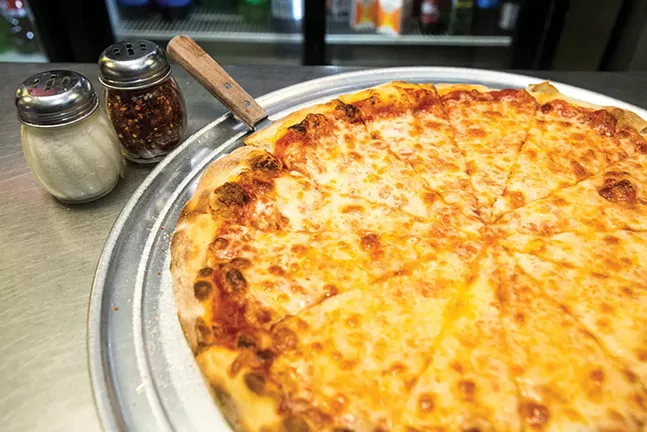 It's possible, if not likely, "Fiori's" will be the answer to a future trivia question: Which place broke the Best Pizza run by Mineo's Pizza House?
A favorite of South Hills suburbanites for its savory sauce, Fiori's Pizzaria (fiorispizzapittsburgh.com) was the choice of City Paper readers in 2017. That first-place finish snapped a four-year winning streak by Mineo's (mineospizza.com), which reclaimed its familiar top status this year.
Pizza is as subjective as it gets when it comes to Best Of debates. His favorite isn't hers, yours isn't theirs … you get the idea. Each part of the Pittsburgh area seems to have a standard for pizza, and Fiori's has long been considered "it" for folks that go home through the Fort Pitt tunnel.
For those who work at the two Fiori's locations, last year was their year in a decade that has belonged to Mineo's. This whole thing must be really bugging the Aiello's Pizza crowd, huh?