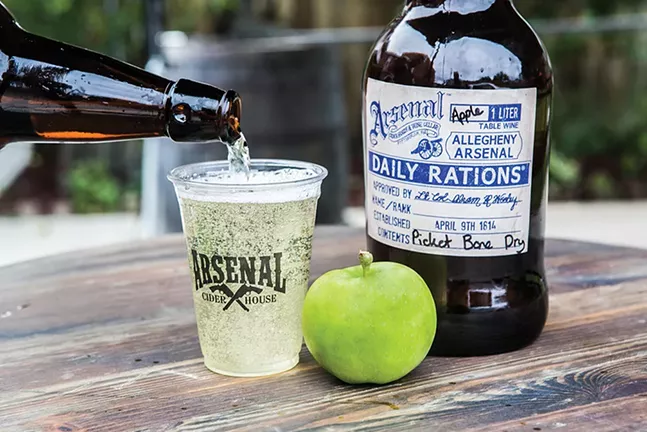 Bill and Michelle Larkin are obsessed. With cider, that is.
Arsenal Cider House made a home out of house near the historic Allegheny Arsenal in 2010, the first cidery in Western Pennsylvania. The Civil War-themed business focuses on a small batch cider, mead, and fruit wine.
Arsenal's inventive libations have taken Pittsburgh by storm.
The Larkins are Pittsburghers to the core. Michelle says her favorite part of the city is the people: "It's like we are all one big extended family!"
"We appreciate each and every one of our customers no matter if they've been there once or keep coming back for more!" says Larkin. "Stay tuned ... we are always changing things up!"