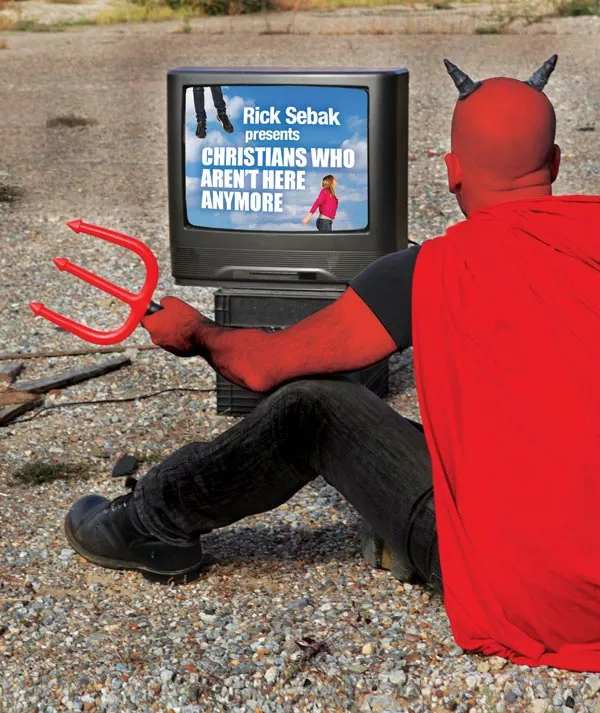 Best New Local Place to Occupy
The Point 
Downtown
As an encore to taking over Mellon Square Park, Occupying this state park would be appropriately radical. In 2009, after all, officials denied G-20 protesters the right even to leaflet here. Alternately, minimal foot traffic might allow you to escape notice long enough to Occupy the Point indefinitely — or at least until the funnel-cake vendors returned to claim the land for the Three Rivers Arts Festival.
2nd: Schenley Plaza, Oakland
3rd: N/A
Best Pop-Up Venture
Dream Cream Ice Cream
539 Liberty Ave., Downtown 
www.dreamcreamicecream.com
Virtue may be its own reward, but at Dream Cream, it also comes with dessert. Each month, Dream Cream organizers pick eight "dreamers" with a vision in need financial support.  Each dreamer selects an ice-cream flavor, and every time you buy a cone, their cause gets a share of the proceeds. Causes range from opera-training programs to simply "reduc[ing my] financial obligations."
2nd: Fraley's Robot Repair Shop
3rd (tie): Awesome Books / Conflict Kitchen 
Best Fundraising Event
Dirty Ball, Attack Theatre
This raunchy annual party raises funds for Attack Theatre, one of Pittsburgh's leading contemporary dance companies. And each year's Dirty Ball delivers on its promise to offer "a high-end, low-brow offering of aesthetic delicacies." Bars upholstered in zebra-print ... burlesque dance performances ... games of Twister ... won't somebody please think of the children? 
2nd: Urban Garden Party, Mattress Factory
3rd: Hothouse, Sprout Fund
Best Crafter
Amy Garbark 
Garbella Design, www.garbelladesign.com
Amy Garbark's work centers around screen-printed designs, mostly on textiles — but Garbella is more than just a T-shirt shop. Clothing for babies and sizes on up — shirts, sweaters, scarves — is accompanied by wall hangings and even clocks. Pittsburgh stuff, and the classic Pennsylvania keystone, appear regularly in these designs. 
2nd: Whimsical Wonders, www.shopwhimsicalwonders.com
3rd: N/A
Best local Twitter
@FSMikey 
On the radio, Michael Dougherty is known as Mikey, one-half of the Morning Freak Show on 96.1 FM. But on Twitter he's FSMikey, who has tweeted and retweeted more than 116,500 times (as of early October). He tweets about just about everything: current events ("Facebook comment sections are a complete clusterfuck of politics right now"); what he's watching on TV ("Cee-Lo knows there's a bird on his head. Cee-Lo's arms can't reach it to move it"); and sometimes he just tweets ("Oprah has underrated jugs"). 
2nd: @janepitt
3rd: @dskinsel
Best Local Politician to Have a Beer With
Bill Peduto
The stalwart from Pittsburgh's District 8, City Councilor Bill Peduto, has been climbing the ladder of Best Of. He charted in 2007 as Best Activist, nailed down Best Public Servant last year, and has now refined (or is it broadened?) his appeal by winning a coveted spot at the bar, i.e. next to an eager supporter. 
2nd: Luke Ravenstahl
3rd: Sophie Masloff
Best Local Reality-TV Connection
Sharon Needles
Sharon Needles was already well known on the city's drag scene before she appeared on, and won, RuPaul's Drag Race this spring. Her provocative, over-the-top style found a home on the show, where her costumes included dressing up as a cosmetic-surgery patient, complete with a syringe hanging from her lip. And they say Pittsburghers have no sense of fashion.
2nd: Abby Lee Miller, Dance Moms
3rd: Pittsburgh Dad
Best local celebrity to spend the End Times with
Sharon Needles
Given a style culled from the likes of Peg Bundy and Elvira, mixed with punk inspiration from GG Allin and the Sex Pistols, we feel comfortable saying this about Sharon Needles: If Pittsburgh were to erupt in a sea of hellfire, she's the most likely to pour gas on the flames.
2nd: Rick Sebak
3rd: Joe Manganiello
Best place to await the End Times
Mount Washington
Picture it: The world is ending. People are ascending, fire is falling from the sky ... and since you skipped church to nurse a hangover, you're left behind to watch. What to do? Head to Mount Washington. If it's a great place to watch Fourth of July fireworks, why wouldn't you go there to watch the world's annihilation? And if your timing is right, you'll probably be able to see the Rooney family ascend to Heaven from the 50-yardline at Heinz Field.
2nd: The Point
3rd: Home