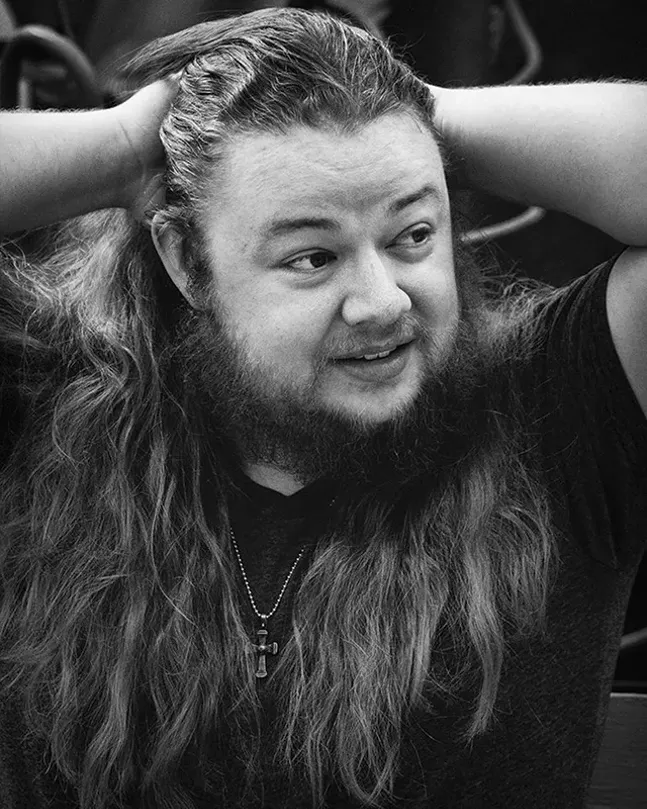 In Sweden, in cars, in apartments, and in basements – these sound likes the beginning of a Dr. Seuss poem — but are instead the places where musicians recorded the tracks that make up The October Project.
The artists featured on the album were given one weekend, a single word to include in lyrics, and a theme to see what they could create.
Benjamin T. Wilson, aka BENNTY, assembled a group of his friends to take on the challenge. With a prompt and a timeframe, could the artists write and record a song? Based on the electric-guitar driven "I am a Planet" to the alt/indie-pop "Cassini," the answer is yes, yes they can.
Primarily a filmmaker, Wilson got the idea from the 48 Hour Film Project, a contest that is popular in filmmaking communities. Contestants are given a prop, character, line of dialogue, and 48 hours to make a four- to seven-minute film. He started asking the question, "Why isn't there a version of this for music?"
One of The October Project's contributors, April Yanko, says "When [Wilson] talked about the idea of adapting that concept to songwriting, I thought it was so great that I couldn't believe it hadn't been done before."
After talking to different artists and figuring out scheduling, Wilson had nine interested participants, ten including himself. Because of the number, one of Wilson's theme considerations – the planets – became the obvious choice.
"It just fit too perfectly not to use," says Wilson. He even put the songs in planetary order, starting with Mercury and diverging at track four to make a stop at the moon, and ending finally with our old friend Pluto.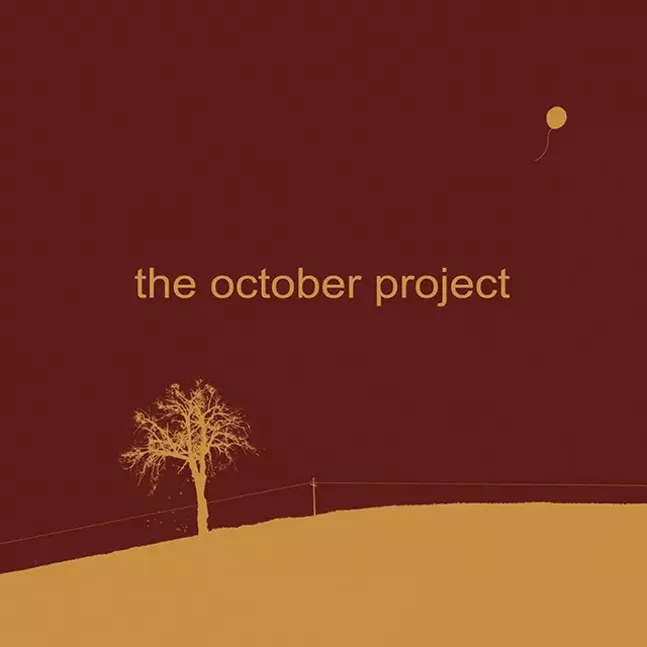 Choosing the word for each artist to use in their lyrics was the tricky part. "I felt I had to pick something that was simple and versatile but also noticeable, so the listener could have that sort of 'aha!' moment when they hear it in each track."
The word "wire" turned out to check all those boxes. In the quirky acoustic guitar track, "Merkurius," Daniela Surra sings "Got you on the wire, baby get in line." Jake Elich drones "Cut down the wire that binds us to this mortal, dull world" in the dreary, downtempo "Beyond What We Are."
The collaborative effect of The October Project is astonishing. Each song has its own personality, but together, the album flows effortlessly. "It's like someone created a unique but uniform playlist and turned it into one published collection," says Yanko. "Anyone listening to it in its entirety should have a broad taste in music, because there's so much to choose from."
The result is even more amazing because each person recorded their song far from one another. Brennan Plucknett sent his from Erie, Alex Moody was in Virginia, and Surra was in Sweden.
"I was actually traveling through Stockholm visiting a friend – Sanni Lindroos – who I've also recorded with before," says Surra. "She agreed to sing harmonies on the piece. In the last couple of hours of the 48-hour period, I found a guitar in her house, wrote while she was cooking dinner, and we recorded 20 minutes later." She captured the song in one take.
Sofia Sparks, who performs as tap shorts, completed "spontaneous combustion" in a total of 45 minutes. She wrote the lyrics on her bus ride home and recorded the song once she reached her destination.
"If and when [Wilson] chooses to do another project like this," says Sparks, "I would gladly get involved because I love the way it forces creatives to stop being perfectionists."
Wilson plans to continue the format in the future.
"If anyone reading would like to be added to the list for future iterations of the project," says Wilson, "please don't hesitate to contact me."
The October Project by BENNTY and friends. BENNTY.bandcamp.com