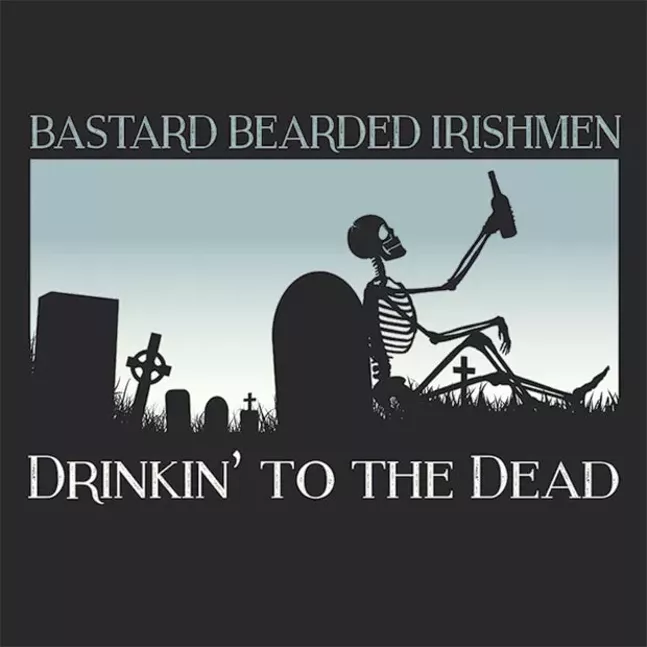 Bastard Bearded Irishmen
Drinkin' to the Dead
Self-released
bastardbeardedirishmen.com
Bastard Bearded Irishmen has earned praise as a vivacious St. Patrick's Day band with a remarkable live show, but on its latest album
Drinkin' to the Dead
, the band sets out to prove that it's more than just a band to listen to and see in the context of St. Paddy's.
BBI pushes boundaries in sound on Drinkin', but the raucous energy remains the same, so its tuneage is still appropriate for celebrations of all kinds.
The band takes its blend of Celtic music and punk rock and expands the limits on Drinkin' to the Dead by incorporating country sounds ("Dirty Old Town") as well as Balkan elements ("Ya Ya Ya") and even hints of reggae ("Green Side of the Hill"). And the band shows off it isn't all Guinness and whiskey with "Moscato (Intermission)," a silly, acoustic-based intermission about drinking some refreshing wine.
BBI first began performing to celebrate the life of a friend who had passed, and this record further cements that this kind of bright celebration is still at the heart of all it does, no matter what sound the band is putting forth.