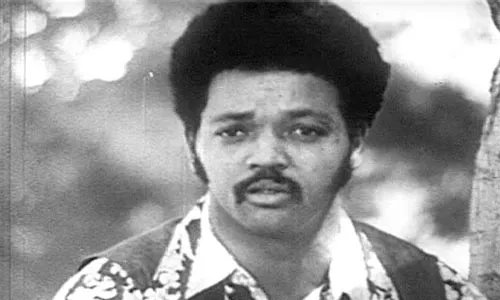 It's slightly jarring today to watch "Things That Fit." The video, by Pittsburgh's Community Media group, documents a 1992 Kuntu Repertory Theatre production of August Wilson's Ma Rainey's Black Bottom. The documentary has been little screened, so when the late Wilson himself appears, natty in a necktie and mushroom cap, it feels like seeing a ghost.
Still, the documentary's themes -- including the importance of music to African-American culture -- abide. And they dovetail with "We Are Universal," an earlier film by Community Media's Billy Jackson. The two screen together at the April 14 Film Kitchen.
Jackson, a Penn Hills native, took up film while attending college in Boston. Early independent projects included "We Are Universal," a 23-minute look at the Black is Beautiful movement, circa 1969-70. Reacting to oppression and exploitation by Eurocentric culture, the national movement sought a renaissance in African-American music, performance, visual art and literature.
Interview subjects include Quincy Jones, Hugh Masekela, and Jesse Jackson quoting Sly & the Family Stone. A young Nikki Giovanni gives a poetry reading.
A key concern in the film is the future of jazz, then sorely lacking educators and emissaries. The power of music helps link "Universal" to Ma Rainey -- the 1982 play about the legendary blues singer. Wilson wrote it with no more research than repeated listens to her records.
"Things That Fit" features wide-ranging interviews with the Kuntu cast and crew. Pittsburgh jazz legend Nelson Harrison, the show's music coach, discusses the meanings and uses of the blues. Indeed, Wilson has Ma say that without music, she couldn't even get out of bed in the morning.
"Things" (26 min.) was made by Community Media, Jackson's now-shuttered nonprofit that worked with young people through film and video.
Jackson's recent films include the widely seen documentary Enough Is Enough, about the traffic-stop death of area businessman Jonny Gammage. Ongoing projects include a documentary about Downtown's under-construction August Wilson Center for African-American Culture. Another work-in-progress profiles alto-sax giant Gary Bartz -- one of the artists featured in "We Are Universal."
Also screening at Film Kitchen is "Tears Under the Waves," Kamen Bonev's lyrical and troubling evocation of how humans damage the sea.
Shot in the early '90s, along the Black Sea coast of Bonev's native Bulgaria, the 14-minute film at first resembles a dialogueless underwater adventure, with scuba divers and schools of jellyfish floating like fallen dogwood blossoms. Then there's an apparent explosion, and dozens of dead fish.
"Tears Under the Waves" ("Vik Pod Vulnite") isn't quite what it seems. But while Bonev assembled it from cleverly edited footage drawn from several unrelated shoots, the industrial pollution he decries is real.
Bonev, 50, now lives in Pittsburgh, where he's a photographer and film instructor. He says the Black Sea later got less polluted ... after Bulgaria, like other former Eastern Bloc nations, experienced its mid-'90s economic collapse.
Film Kitchen 8 p.m. Tue., April 14 (7 p.m. reception; filmmaker Q & A follows). Melwood Screening Room, 477 Melwood Ave., N. Oakland. $5. 412-681-9500 or www.filmkitchenpgh.org