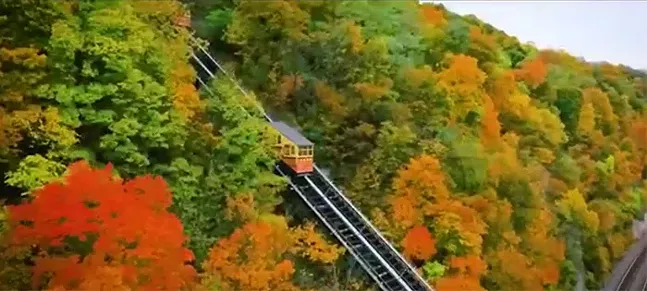 Tim Oxenreiter's favorite season in Pittsburgh is fall.
"You cannot beat the fall colors in Pittsburgh," he says. "Especially when it's a Steelers game day!"
The 26-year-old filmmaker, originally from Upper Saint Clair and now living in Mount Washington, just released a documentary, recorded on a drone, showing off those beautiful colors of fall. And winter. And summer. And spring.
His drone documentary, "Pittsburgh Through the Seasons," is a work of passion. He started recording footage last October and has tried to capture different shots of the city every few weeks over the past year. "It was important to me to document every season to reflect the full Pittsburgh 'experience' ... even if that meant standing in the cold for a few hours," he says.
Fans of beautiful photographs from Pittsburgh might recognize his inspiration: local photographer
Dave DiCello
, a regular winner in
Pittsburgh City Paper'
s Best of Pittsburgh readers' poll.
"I am a big fan of Dave DiCello and think it's neat how he has established himself as 'The Pittsburgh Photographer,' Oxenreiter says. "I'd like to be the 'film version' of Dave DiCello and create work that Pittsburghers can be proud to share."
The up-and-coming filmmaker works full-time during the day at a Pittsburgh advertising agency and produced this video during downtime at his
Ox Productions
studio, which he says started out as a hobby and transitioned into a career.
"I have always been passionate about Pittsburgh, and although I'm a lifelong resident, I still find myself discovering unique views of the city," he says. "Pittsburgh is one of those places that looks so good no matter what season or part of the city you're in."