Sean Coffey, a Lawrenceville resident, didn't mind the attention of a photographer — or the gaping mouths of onlookers — as he painted on the sidewalk of East Carson Street.
"If you don't want people looking [at your art] and taking pictures, paint in your closet," Coffey said, as his casual brushwork added layers to the smiling panda in front of him.
Joining Coffey in stepping out into the bright Saturday-afternoon sunlight were 249 other visual artists, as well as 30 bands. They were all part of the South Side Art Crawl, held Sat., June 18, designed to make the neighborhood even more lovely.
Chris Boles organized the event, now in its second year, for Redfishbowl, a Pittsburgh-based artists' collective founded three years ago. The goal: "Bringing artists together to share their passions."
With Turkish folk music, hula hoops and a diverse display of artwork along the length of East Carson, the festival proved the South Side has more to offer than a night out at the bars.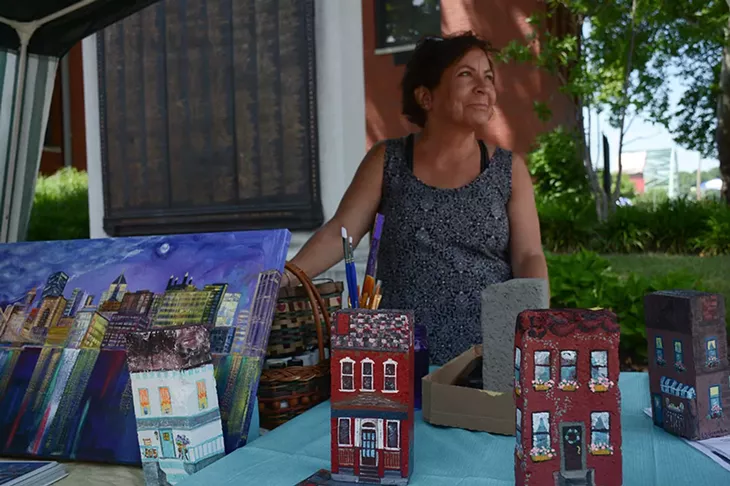 30 slides