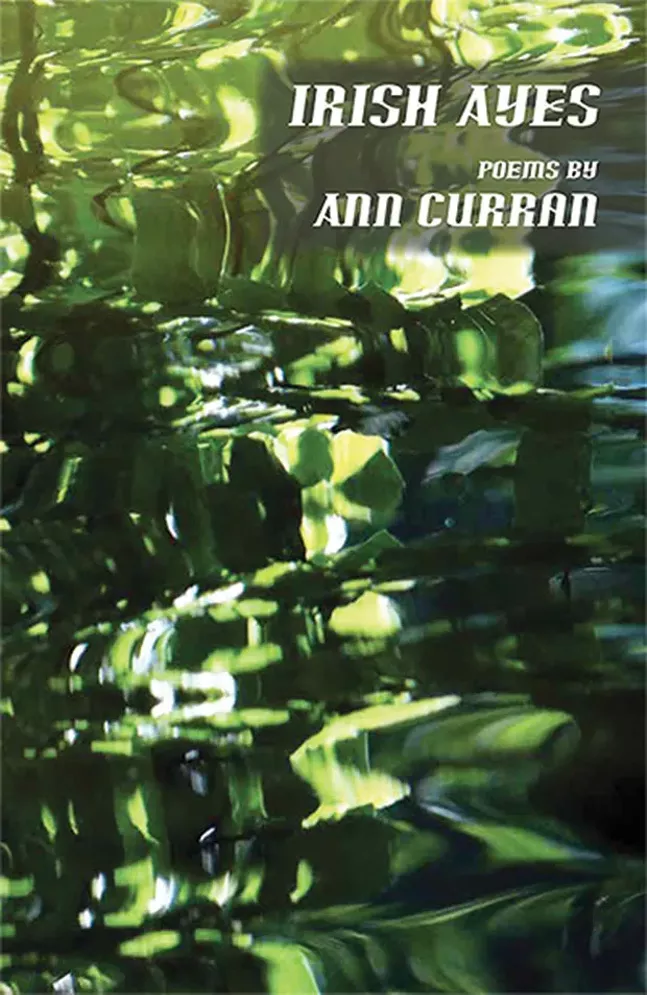 It's been a decade since I studied writing in Ireland, but local poet Ann Curran's new chapbook, Irish Ayes (Main Street Rag), nearly transports me, capturing imagistic moments in its 40 pages. "Magic Hour" shows readers "this thing that happens / when day meets night and sky presses sea. // … Just ribbons of light glancing through the air." The early-summer sunsets there that seemingly go on until last call are particularly memorable.
The collection is celebratory, as Curran penned it for her 25th anniversary of being recognized as a foreign-born Irish citizen. It feels genuine when she writes in "Old Time Irish Kitchens," of "Turf fire, table and chairs, whiskey. // Everyone gathers at once. //… [to] get the whole story. / How? Why? God bless his mother." This scene, like others in the book, strives for authentic, yet universal, moments.
Curran also seeks out the political, as in "26+6=1," backdropped by Belfast's Europa, "The most-bombed hotel in the world." Here, she muses on "protesters wav(ing) / signs that say real peace happens in pieces." It's a poignant ending for Irish Ayes, reminding readers how divisions ultimately heal.