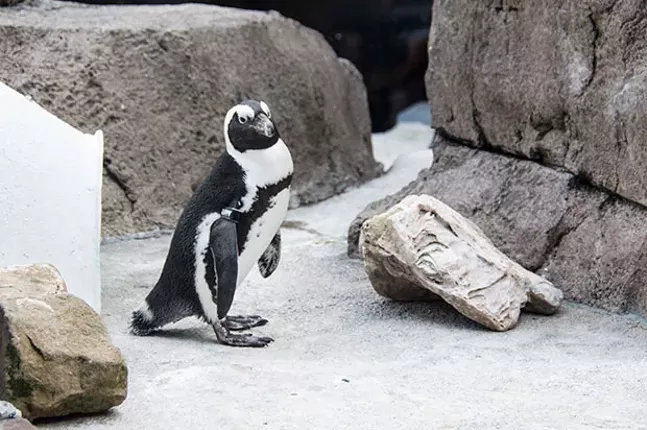 If you picked this issue of City Paper up a year ago, it would have been completely different. Which I guess you'd expect, since we do write new stories every week. But I'm actually talking about the title. For the past few years we've brought you the Pet Issue and we regaled you with stories about parrots and dogs and a cat who uses the toilet. But after last year's edition, we realized we were leaving a lot of animals out of the mix, hence, welcome to City Paper's Animal Issue. On these pages you'll still read about some pets, but we're also bringing you stories on this city's diverse animal population. In addition to these cover stories, we've also got other content throughout the issue, including a must-read piece about the human/animal bond from WTAE's Sally Wiggin.
Animal Tales:
Get up close and personal with this team of penguins at Pittsburgh's National Aviary
Animal Encounters at the National Aviary
Pittsburgh aviation team rescues animals along the East Coast
Flathead catfish are an impressive predator in Pittsburgh's rivers
The Colony Café, in the Strip District, lets patrons enjoy coffee, wine, light fare and snuggling with cats
Honey-bee swarms are key to fighting population decline
Yappy hour at Pittsburgh's dog parks
Can you take roadkill home and eat it?
Inside the Hall of Birds at the Carnegie Museum of Natural History
Animal Stories elsewhere in this issue:
Allegheny GoatScape offers novelty, sustainability as the herd embarks on a mission to clean up Pittsburgh
Some bats show resistance to deadly white-nose syndrome
Sally Wiggin: A positive relationship with animals can lead to natural balance