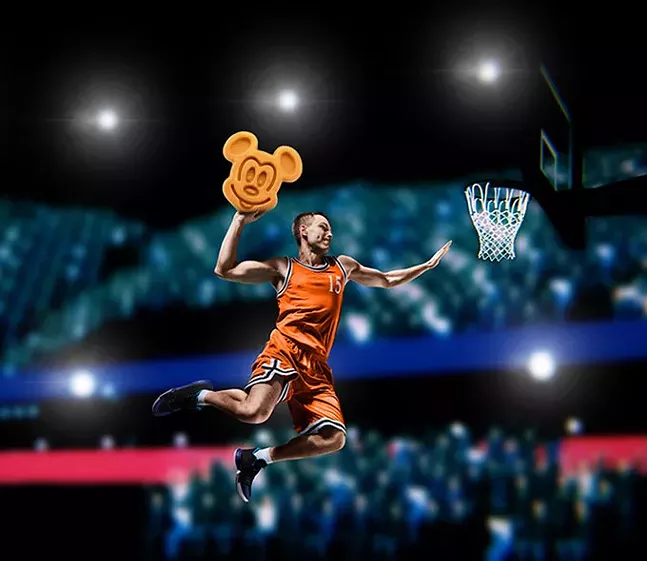 Reggie Jackson. Michael Jordan. Josh Oswald. You've heard these names countless times. The best of the best in their individual fields, you're thinking.


In Game 6 of the 1977 World Series, Reggie Jackson hit three home runs with three swings of the bat to lead the New York Yankees to the world championship. Michael Jordan hit a jump shot with 5.2 seconds in Game 6 of the 1998 NBA finals to secure Chicago's sixth championship over the course of eight years.


They call it "the zone," and from Dec. 9 to Dec. 12, I was the closest I'll ever be to elite athleticism. My game: single parenting; my trophy: survival.


"Athletes tend to experience peak performances when they know they are being challenged — not when they're expecting an easy win or likely to lose to a superior opponent. Most flow performances seem to occur when athletes are being pushed, or their limits are being stretched," according to SportingNews.com.


While I've been up against these formidable opponents (my children) for longer stretches before, last week's performance will be spoken of alongside Secretariat's 31-length Belmont win, Wilt Chamberlain's 100-point game, and Usain Bolt's 2009 World Championship performance for years to come.

To understand the significance of this accomplishment, you must first understand the game. Like most professional sports, your biggest enemy in solo parenting is the clock. You need to sleep enough to be rested, while ensuring you don't oversleep, as the morning is parenting's game seven. There are Mickey Mouse Eggo waffles to be toasted, syrupped, and served, lunches to be made, clothes to be selected and at times forcefully put onto your children, bookbags to be packed with nap-time stuffed animals, fights over the television to be diffused.


When my wife Emily is at home to co-parent, I'm at best a Toni Kukoč, serving up assists and tying up loose ends as she captains us to victory. But when I'm left to my own devices, I am the Michael Jordan! I'm toasting waffles and prepping lunches with individual sides for each kid's specific taste. I'm orchestrating outfits like Lorin Maazel. Did we leave a key for the dog walker? Check! Have those elves been moved to a new location each night? Swish from way downtown! Did I prepack their swimming gear in the car for tonight's lessons? You bet your balls I did.


My three home-run game was definitely driving my son Marty to the bus, as it arrived, with a car windshield that was opaque with frost. I stuck my head out the driver's side window and Ace Ventura'd our way to the stop safely and right on time.


But like any true champion, I'm not one to boast, brag, and bluster. This was simply a red-letter date in the history of parenting that needed to be documented. I owe it to you, the fans.