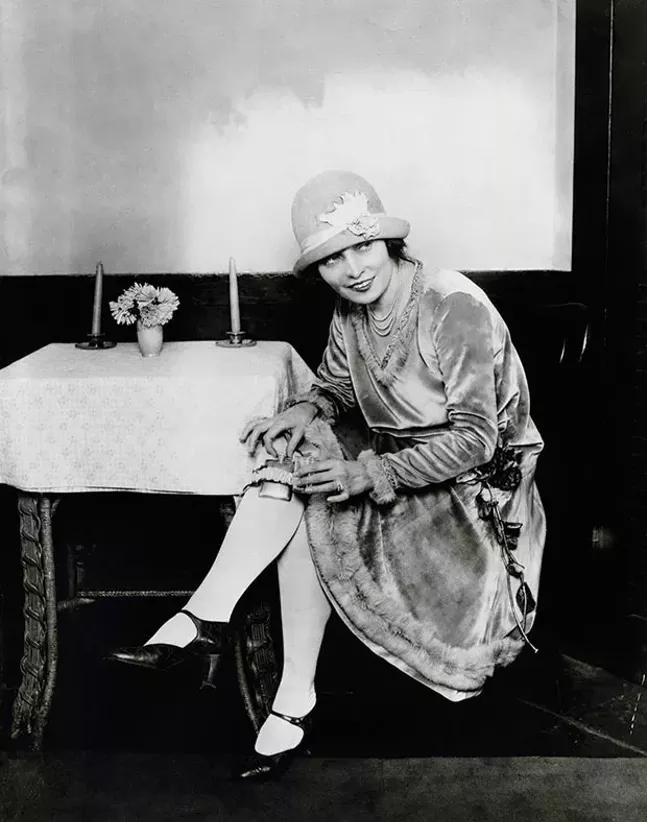 Travel back to the Roaring 1920s at the Heinz History Center, with its new exhibit, American Spirits: The Rise and Fall of Prohibition. This traveling exhibit, in collaboration with the National Constitution Center in Philadelphia, is making Pittsburgh its final stop. But before it packs up, it offers visitors lively, interactive sets and artifacts which harkens to a very dry time in American history. Emblazoned across the hallway leading into the exhibit is a quote from temperance leader Billy Sunday, which reads: "The saloon is the sum of all villainies. It is worse than war or pestilence. It is the crime of crimes. It is parent of crimes and the mother of sins." Fighting words.
The exhibit introduces the visitor to the beginning of the temperance movement. A display of stacked bottles depicts how much the average citizen drank in 1830, compared to modern day. The temperance movement was largely led by women, and the exhibit highlights its ties to the women's suffrage movement. Even one of temperance radical Carrie A. Nation's infamous saloon-busting hatchets is on display.
The viewer is swept along a corridor to a door where they must knock in order to enter a speakeasy, complete with a bar and footage of revelers doing the Charleston and other popular dances. Give the dance a try with the handy floor guide. Or wander along and learn about the history of the "powder room," while gazing at vintage gowns.
Not all of Prohibition history was parties and games, and the visitor also learns about the darker side of era. Mugshots of mob bosses and an original Tommy gun all serve to highlight the prevalence and dangers of bootlegging. A clever video game invites the visitor to play as the U.S. Coast Guard, defending the shoreline from bootleggers trying to run booze. Various secret flasks — hidden inside cameras and tucked into books — show the ingenuity of people who really wanted to have a drink. There are even some beautifully preserved vintage cars that look as if Jay Gatsby drove them off the pages and into the museum.
American Spirits plays on the romance of a truly bizarre time in U.S. history, in order to convey facts to viewers in a way that's fresh and fun. The History Center will also host related programming, including tipsy history sessions with Wigle Whiskey; the Vintage Pittsburgh vendor fair; and Speakeasy Socials, held after-hours at the exhibit throughout its run.