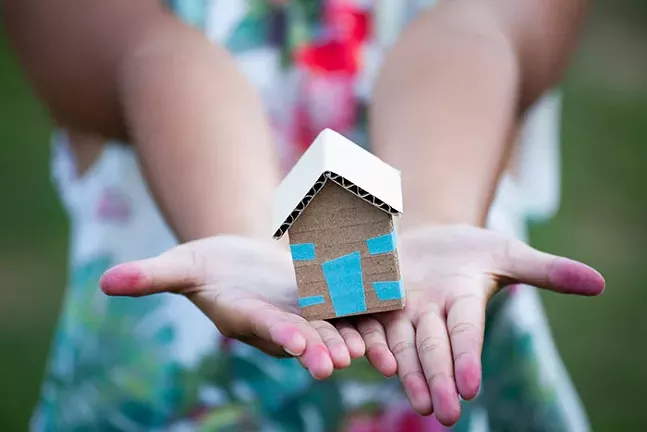 On Tue., Sept. 3, county executive Rich Fitzgerald announced that Allegheny County received funds from the U.S. Department of Housing and Urban Development (HUD) to help combat youth homelessness. The Allegheny County Department of Human Services (DHS) received a $3.49 million grant out of the $75 million distributed to 23 regions around the country, including Des Moines, Iowa, Tuscon, Ariz., Buffalo, N.Y., and San Antonio, Texas, which received the largest grant.
The grants were distributed as part of HUD's Youth Homelessness Demonstration Program (YHDP), which aims to "support a wide range of housing programs including rapid rehousing, permanent supportive housing, transitional housing, and host homes."
"Making sure that youth have appropriate places to live is a fundamental job of any community, and Allegheny County has long taken this issue very seriously," said Fitzgerald in a press release.
DHS director Marc Cherna added, "We look forward to working with our Youth Action Board and our Youth Support Partners, as well as other community stakeholders, to determine the most effective implementation strategy for funding additional homelessness supports, services and interventions."
In a press release, HUD secretary Ben Carson stated, "Homelessness is no way to start out in life for young people reaching adulthood." He added that the grants "make another critical investment in the futures of our youth, sparing them a life on the streets or in our shelters and placing them on a path to self-sufficiency."
In May, however, HUD introduced a rule that, if passed, would allow shelters who have received a grant from the HUD to turn away trans people, "for the purposes of determining accommodation." The
rule
, which will be voted on when congress is back in session, "permits Shelter Providers to consider a range of factors in making such determinations, including privacy, safety, practical concerns, religious beliefs, any relevant considerations under civil rights and nondiscrimination authorities, the individual's sex as reflected in official government documents, as well as the gender which a person identifies with."
According to a 2015 survey by The National Center for Transgender Equality, 30 percent of trans people reported experiencing homelessness at some point in their lives (compared to less than one percent of the general population).
In June, state Rep. Jennifer Wexton (D-Va.),
introduced
the Ensuring Equal Access to Shelter Act to ensure equal assess to homeless shelters, which will be voted on when congress is back in session.
Elaine Plunkett, a spokesperson for Allegheny County, noted that since the HUD rule is just a proposal, the final wording is uncertain, but "it's our understanding that state and local laws will take precedence," she says. "Allegheny County has a non-discrimination
ordinance
and we would expect that any service providers funded through Allegheny County will adhere to that."