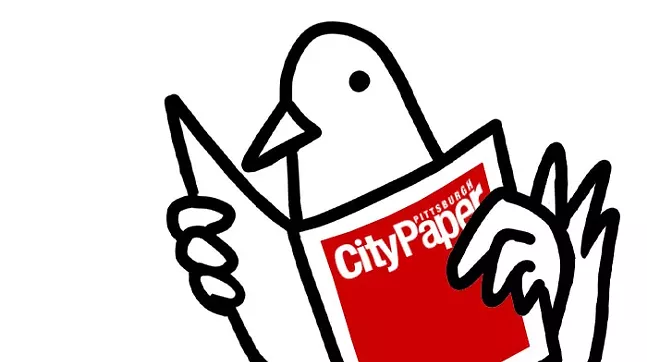 POLITICS: Congress Resumes with new faces from Pittsburgh
It took several days and fifteen rounds of votes for Congressional Republicans to elect a new speaker in the form of Kevin McCarthy (R-California). Talking to Pittsburgh City Paper on Jan. 3 after the first round of stalled negotiations, newly elected U.S. Rep. Chris Deluzio (D-Aspinwall) expressed frustration.

"And so now we are waiting for our Republican friends to try to get themselves in order so we can do the people's business," Deluzio tells City Paper. "Unfortunately, the House is not ready to do this."

Looking forward, Deluzio says his constituents gave him a clear mandate to fulfill. "My sense of things — and folks heard it from me on the campaign trail — is they want our democracy to be [protected]. They want reproductive rights to be protected. They want some basic decency around their economic status," Deluzio tells CP during an interview last week. He adds, "All of those things are things that I'm planning to fight for."

Other new faces from the Pittsburgh area include Summer Lee (D-Swissvale), the first Black woman elected from Pennsylvania, and John Fetterman of Braddock, who now represents Pennsylvania in the Senate.

POLITICS: State of the House
Meanwhile, the Pennsylvania House prevented a similar showdown by electing a centrist Democrat who subsequently renounced his party to serve as an independent Speaker.

Pennsylvania Democrats flipped the lower chamber for the first time in more than a decade, but several winners from the 2021 election, including local politicians Summer Lee and Austin Davis, vacated their seats for higher office, while veteran lawmaker Tony DeLuca died shortly before Election Day. Until their seats are filled by special elections, Republicans maintain a narrow lead.

The new assembly includes many new faces from this side of the state, including La'Tasha Mayes, the first Black, lesbian woman elected to the House, and Arvind Venkat, its first Indian-American.

POLITICS: Closer to home
Things are heating up locally as campaigns get underway for the municipal elections.

At least four candidates have put their names forward for County Executive as incumbent Rich Fitzgerald concludes his final term. More are expected to follow soon.

Down the ballot, challengers are emerging for city and county council seats. Last week, Joanna Doven, press secretary for former mayor Luke Ravenstahl, announced a bid to challenge incumbent progressive county councilmember Bethany Hallam for her at-large seat. Despite positioning herself as a "pragmatic progressive," Doven now faces scrutiny for tweets from 2015 that local LGBTQ outlet QBurgh calls "anti-trans, anti-LGBTQ, and racist."

In response, Doven tweeted a lengthy thread insinuating the QBurgh piece was part of a "coordinated Twitter attack," writing that she believes in "tolerance, understanding, and quite frankly — loving each other." Doven also criticized Hallam for voting to delay certification of the midterm election results, rehashed her criminal record, and accused her of sexual assault and "drunk tweeting from a bar and doing egregious sexual acts live on camera."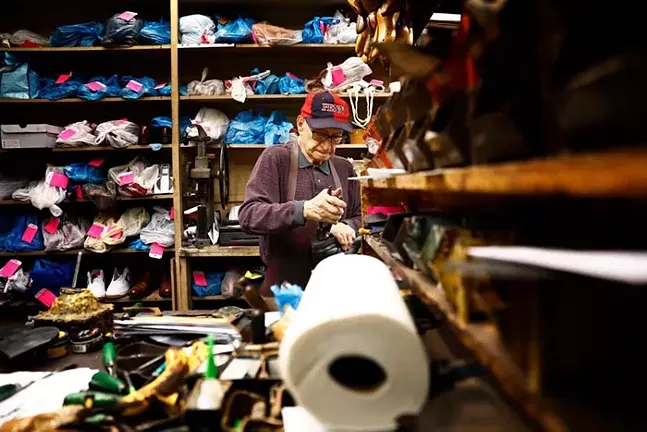 IN OTHER NEWS:
NEWS: Gabe Fontana Day
Pittsburgh honored retired cobbler Gabe Fontana Jan. 4 with Gabe Fontana Day in the city. After learning the trade in Italy at age 6, Fontana emigrated to America and ran a shoe repair store on Forbes Avenue for 48 years before shuttering in December.

Before his retirement, CP profiled Fontana for a Nov. 16 cover story, in which he described the ups and downs of a long career in a dying trade.

NEWS: Rocks rallies for Damar
As news spread of Damar Hamlin's collapse during an NFL game in Cincinnati, his family and friends back home watched on in horror.

Hamlin's uncle, Dorian Glenn of McKees Rocks, last week spoke to CP about the pain and shock that followed.

"It was like a gut punch," Glenn said. "It hurt my heart seeing my nephew collapse on the field like that. No one knew what was going on."

Hamlin now appears on track for a steady recovery and his fundraising efforts for children in his hometown community have soared above $8 million. On Jan. 9, family, friends and supporters gathered for a vigil at Sto-Rox football field in solidarity for his ongoing recovery.
NEWS: Moon officials move to stamp down LGBTQ library content?
Members of Moon's public library board tell CP they are concerned about recent moves by the township to replace library board trustees with individuals they say are "distinctly unqualified" political appointments. Library trustees believe this conflict stems from a December 2021 moral panic over a library Facebook post about featuring a children's book about drag queens. They fear supervisors are intent on censoring content about LGBTQ people.