To many people, "environmentalist" and "environmentalism" are unfriendly terms. They conjure images of people lecturing you about melting ice caps, and summon feelings of guilt and a sense of hopelessness.
The trouble, says Joylette Portlock, lies largely with many environmentalists themselves. While she agrees that problems like climate change are urgent, she's one environmentalist who thinks that simply telling people what's wrong with the world won't motivate them. "You really need to be engaging people on more levels than just fear and guilt," says Portlock. "We are not going to depress people into action. ... We need to expand the range of emotions people feel when they talk about the environment."
Portlock has a Ph.D. in genetics. But her personality could fairly be called ebullient, and her approach is decidedly accessible. She's president of Communitopia, a citizen's group dedicated to a positive approach to environmental engagement. And since 2012, she's been making an entertaining, even goofy, series of online videos titled "Don't Just Sit There — Do Something!" to inspire viewers to act on climate change.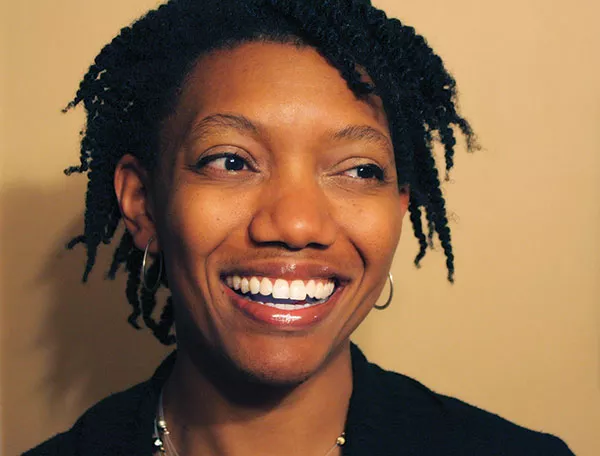 The colorful, fast-paced five-minute episodes — 23 to date — are Daily Show-esque, with Portlock playing all roles: a straightforward news anchor; an average Jane (who might think a zero-degree day in January refutes global warming); and a bespectacled scientist. The segments are carefully researched, but at least one features Portlock breaking into a Lion King song. Other installments critique federal fossil-fuel subsidies and humorously debunk climate myths like "we'll adapt." The most popular episode to date — with more than 44,000 YouTube views — is "Climate Denier Style," a parody of the "Gangnam Style" music video: "Teach pseudo-science to our kids / in hopes they'll be dumber / and they won't notice record heat, fall, spring and summer." A polar bear chases a Koch brother, while Portlock herself essays half-a-dozen personas and lots of energetic dancing.
Each episode concludes by suggesting two actions for viewers: a small, personal step — like washing clothes in cold water to save energy — and a big-picture action, like writing the U.S. Environmental Protection Agency to support limits on greenhouse-gas emissions.
In the face of vast problems, such actions might seem inadequate. But "even the most watered-down [action] is somebody who maybe wasn't thinking about this at all before, [but] is now considering the change for environmental reasons, and that in itself is a powerful switch," Portlock says. Communitopia's motto is "making green mainstream."
Admiration for Portlock's approach is widespread in local environmental circles. "I think there's been too much talk about gloom and doom, and we need to focus on positives," says Phipps Conservatory president Richard Piacentini. "A focus on environment and sustainability ... can be a beautiful way to live."
"Having a little humor is a good thing," says Randy Francisco, an organizer for the Sierra Club's Pennsylvania chapter.
Maren Cooke, an activist and educator who hosts a monthly Sustainability Salon in her home, acknowledges that it's easy to dwell on environmental crises, even to despair. "And some might say that this lighthearted approach risks soft-peddling such issues," she says. But Cooke (who cameos in one "Don't Just Sit There") agrees that if Portlock's approach brings more people into the green tent, "it's worth it."
While an approach like Portlock's might reach a younger and more diverse audience, it's not always applicable, say some on-the-ground organizers. "You almost need the right personality for it," says Rachel Filippini, president of the Group Against Smog and Pollution. However, Filippini adds, "If somebody can figure out how to make air-quality permits fun and humorous, I'm all for it."
On April 25, teaming with Phipps, the Carnegie Museum of Natural History and other partners, Communitopia offers FutureFest 2015, a free, day-long festival on Phipps' front lawn. Cooking demonstrations, tours of Phipps' new modular classroom, composting demos and hands-on activities, including e-bike test drives, are meant to help visitors envision a sustainable future. There's also an eco-minded marketplace, live music and a scavenger hunt. Bonus: Phipps admission is half-price for the day.
As Portlock says, "Just because the problem's big doesn't mean solving it can't be fun."